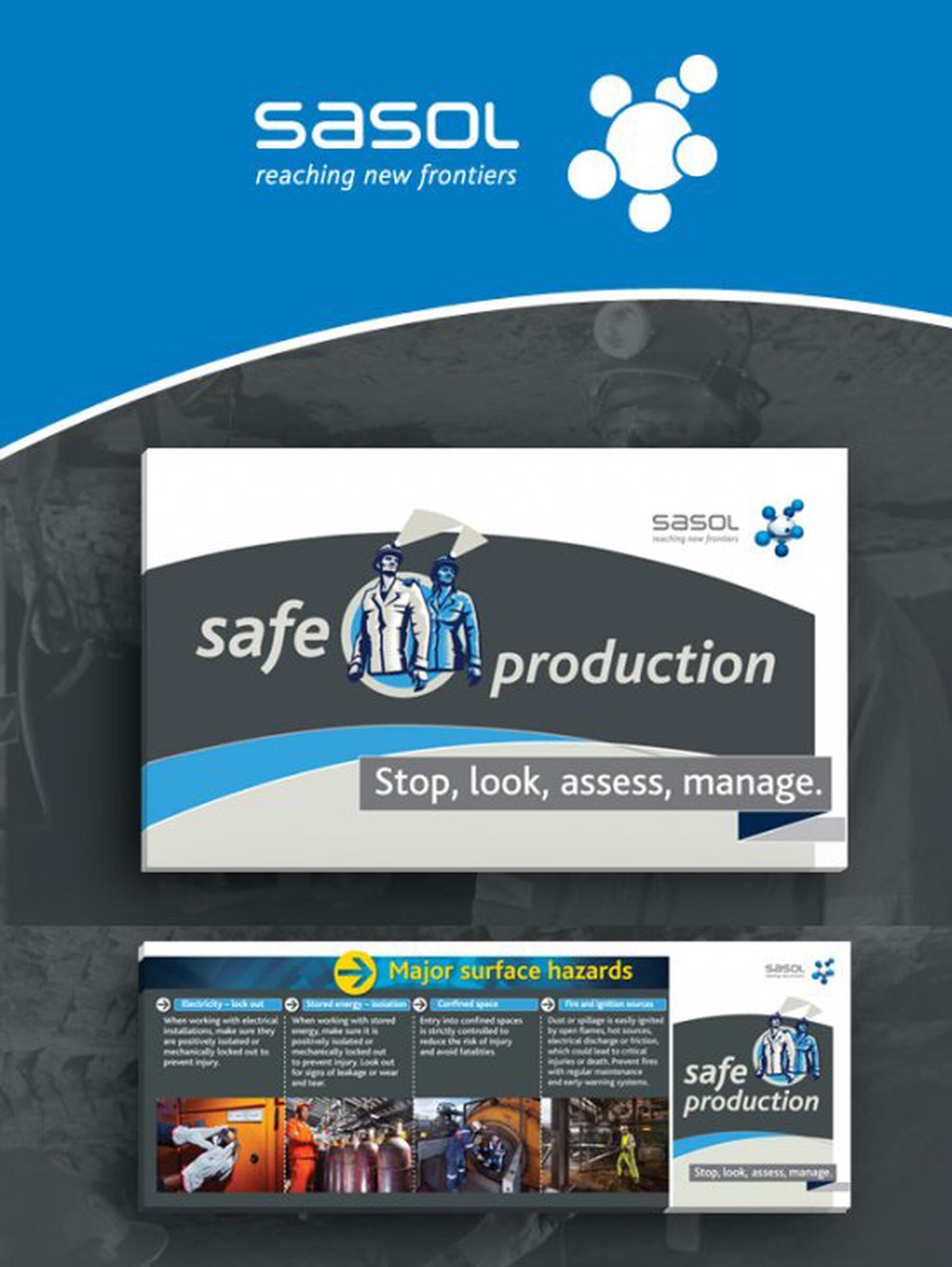 Flow has developed specific high-end skills in mining safety and health awareness, and has a strong portfolio of successful work in this niche area.
Our work has included conceptualisation, design, printing, signage, production and copywriting, and we have also completed two large safety campaigns, from idea to implementation, for Sasol Mining and for Sasol Gas.
Safety is a key focus area for the local and international mining and petroleum industries, and requires thorough knowledge and experience of the issues in order to communicate in the most effective method and manner.
Our safety projects initially involve hands-on research on the mines or plants above and underground, as well as location assessments and photography. With very tight project management these come together in the form of instructive billboards, banners, flags, posters, brochures, presentations, infographics, lunch-box cooler bags, button badges and lots more.
Our work for Sasol also extends to the writing, design and printing of publications, as well as to an extensive array of signage and production for internal and external buildings, mines, offices, the roadside and campaigns.