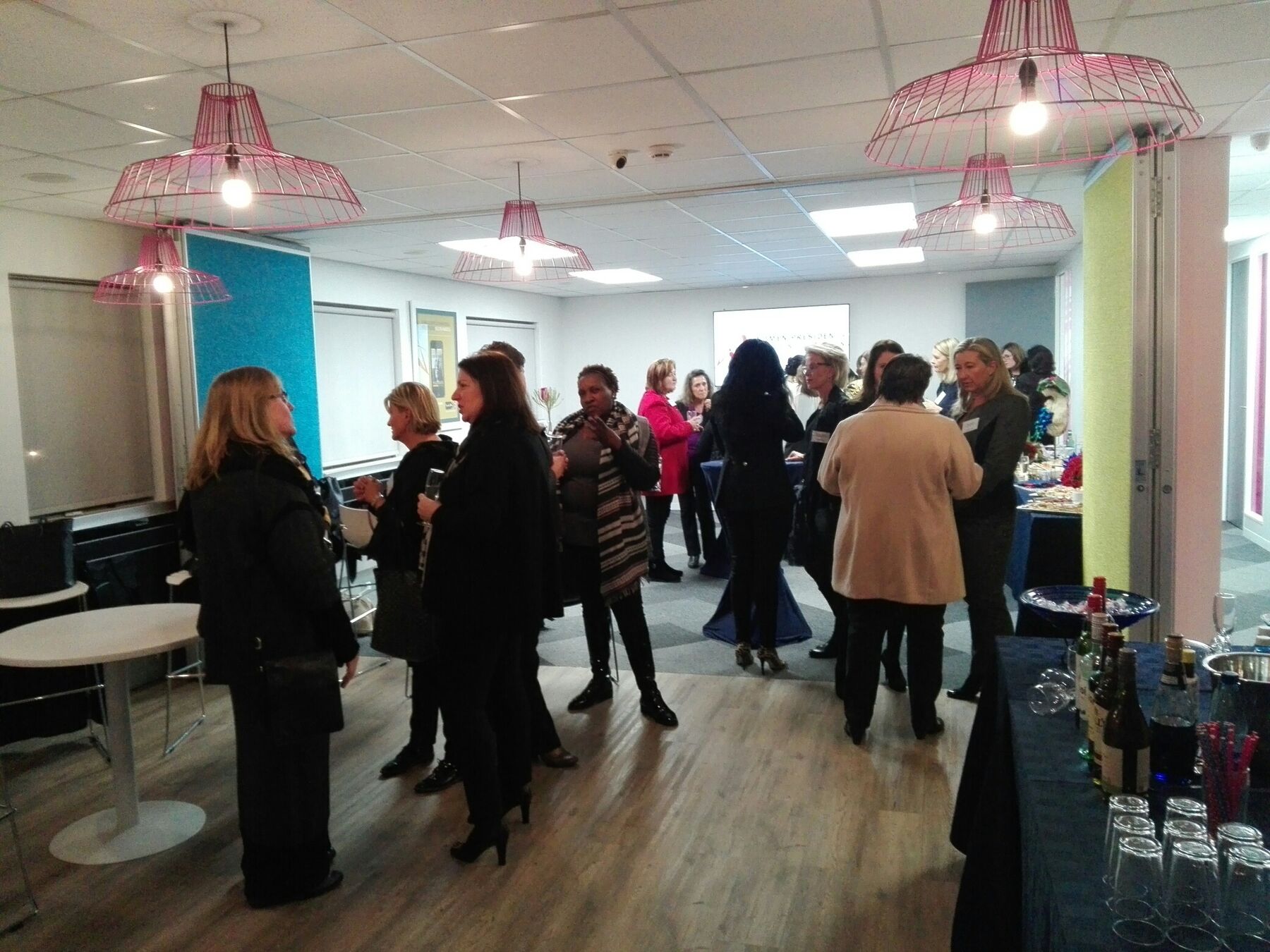 Flow Communications recently hosted a group of prominent businesswomen at a Women Presidents' Organization (WPO) networking event.
Flow chief executive officer Tara Turkington and managing director Tiffany Turkington-Palmer welcomed US-based Camille Burns, who is executive vice president and chief operating officer of the Women Presidents' Organization (WPO) and the Women Presidents' Educational Organisation, and WPO South Africa head Anni Hoare to "The Pink House", as Hoare fondly named Flow's headquarters. They were joined by about 40 leading Gauteng businesswomen for a pleasant and successful evening of good company, music, food and drinks.
The WPO describes itself as a key membership organisation for accomplished women entrepreneurs: presidents, CEOs and managing directors of privately held, highly successful companies. It has 1 800 current members belonging to 125 global chapters spanning six continents. Through international, confidential, synergetic peer-learning groups, the WPO helps to stimulate business development, enhance competitiveness and bolster economic security, assisting women from divergent industries to further grow their companies.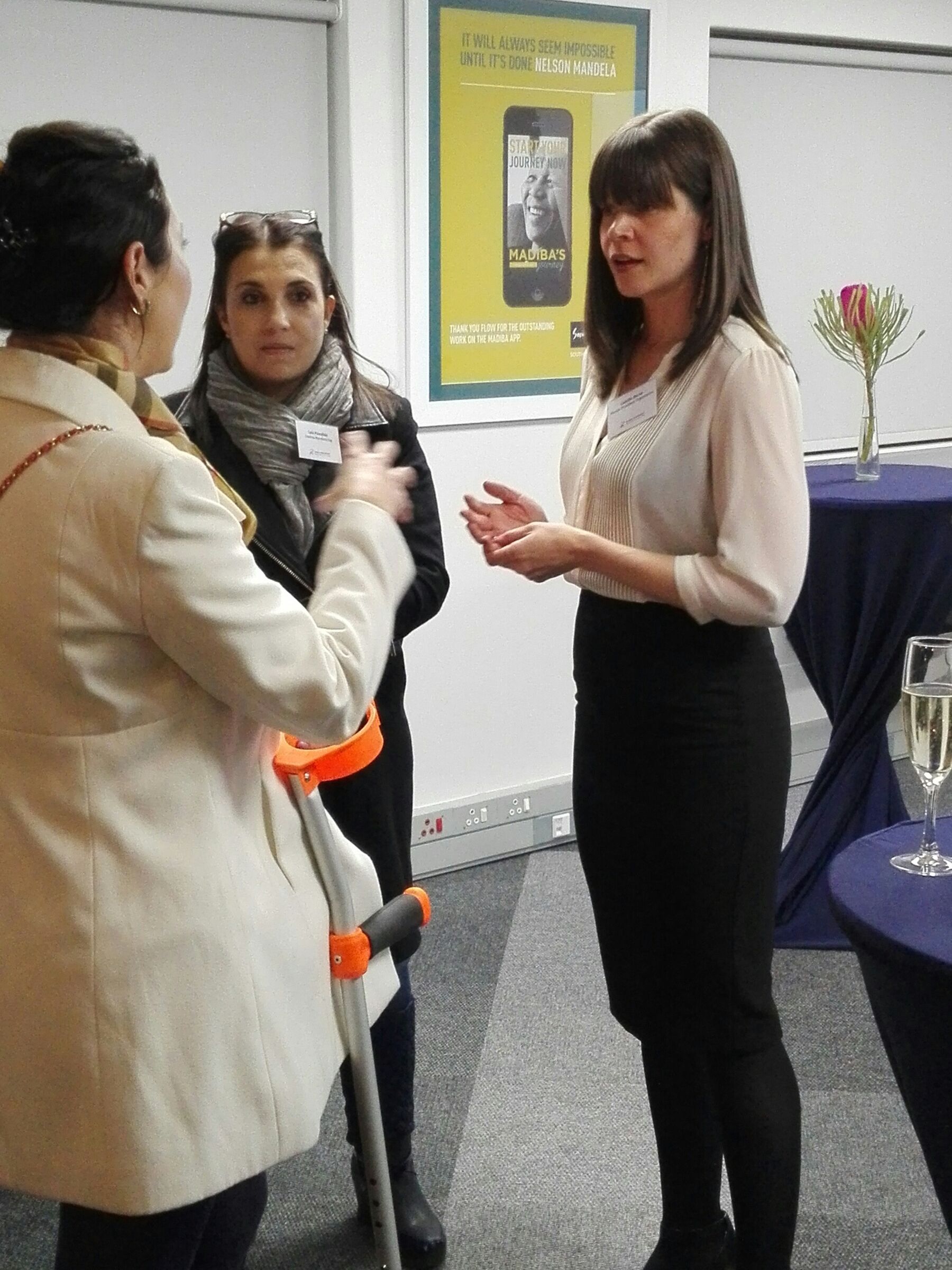 "Flow Communications is proud to be associated with WPO. As a leading organisation of high-powered businesswomen across the globe, WPO has provided Flow with a platform to learn from, be inspired by and work with incredible people who are determined to change the world for the better," said Turkington-Palmer.
Hoare said, "It was an honour and pleasure welcoming and networking with Camille Burns, and the successful women entrepreneurs from Gauteng, at the WPO cocktail party successfully hosted by Tara Turkington and Tiffany Turkington-Palmer of Flow Communications.
"The Women Presidents' Organisation, a peer advisory forum for second-stage entrepreneurs, will celebrate its 8th year in South Africa and has four local chapters in Cape Town and Johannesburg. Miranda Isaakidis, chapter chair of Johannesburg 2, is currently laying the foundations for the Johannesburg Chapter 2 and invites membership from interesting and diverse industries."
Feedback from Kim Potgieter of Chartered Wealth Solutions was equally positive. She said, "It was good to meet Camille and I'm going to have coffee with her in New York on 18 July! The networking opportunity is amazing." She added she had already been put in contact with the president of the Financial Womens' Association in New York, after mentioning that she had started the Women in Finance forum in South Africa. "I also loved the energy of Flow and the soul of the offices."
Ipeleng Mkahari from Motseng Investment Holdings described the event as "very positive", adding that she enjoyed the opportunity to network.