We are over the moon and absolutely delighted to announce that Flow Communications has added yet another award to its cabinet: the Best Marketing & Communications Consultancy award from Africa Global Funds!
Our awards cabinet is positively groaning now, as it accommodates this new accolade alongside more than 50 other awards, including PRISMs, New Generation Awards, Loeries and a Gold Cannes.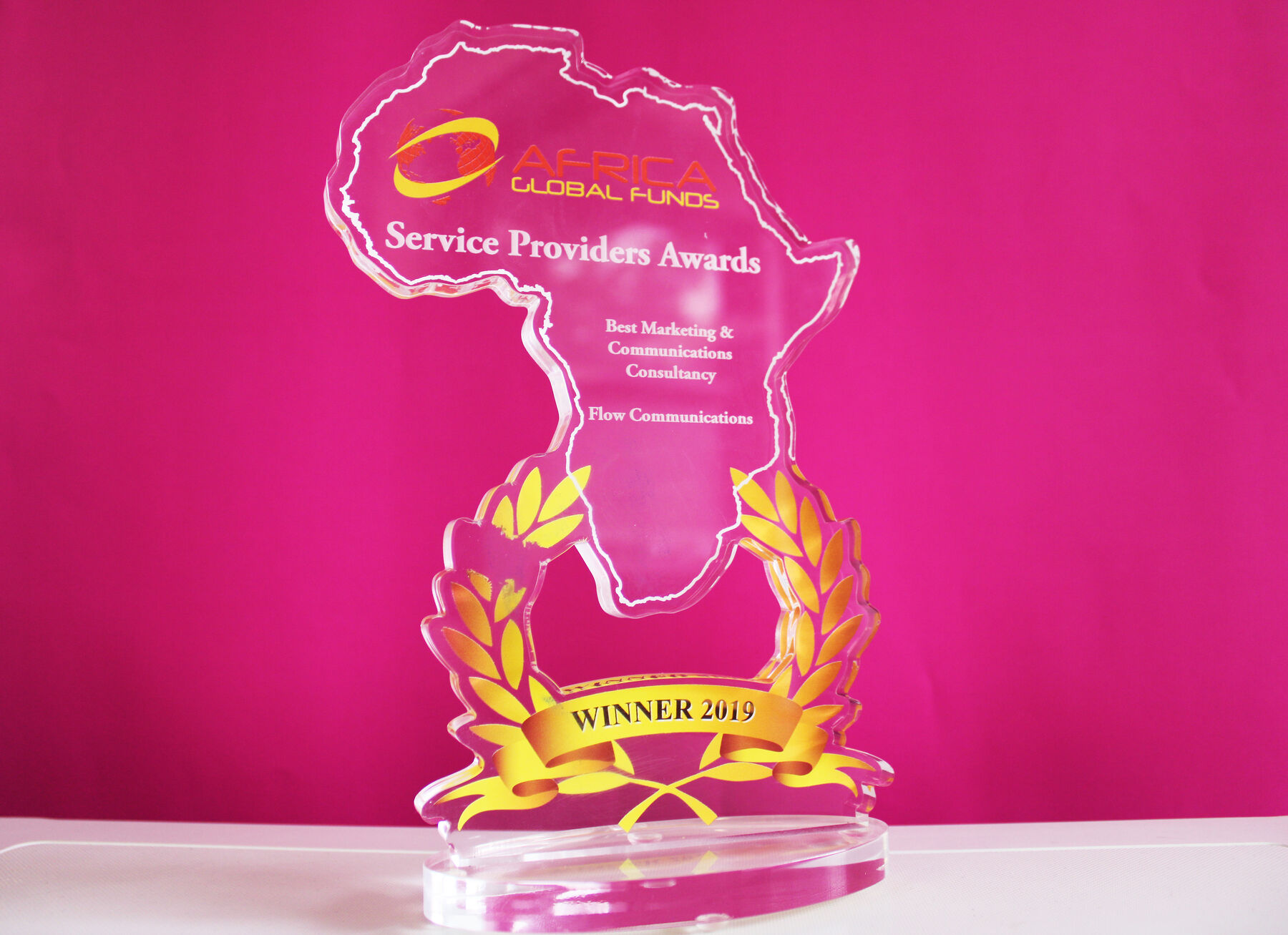 Africa Global Funds, a publication that reports exclusively on the African asset management industry, held its Service Providers Awards event in Sandton, Johannesburg, on 24 October. These are the only international awards for businesses that provide services for African funds. The awards provide industry and public recognition of outstanding effort, work and the accomplishments of African fund service providers.
What makes this win fantastic is that we won it not for any specific project or campaign. It was awarded for all-round excellence.
Says CEO Tara Turkington: "We were thrilled to be shortlisted. But we're over the moon to have won! This is recognition on a continental scale. The Best Marketing & Communications Consultancy is the only category of the awards dedicated to the vitally important role that communications play in fund management and delivery.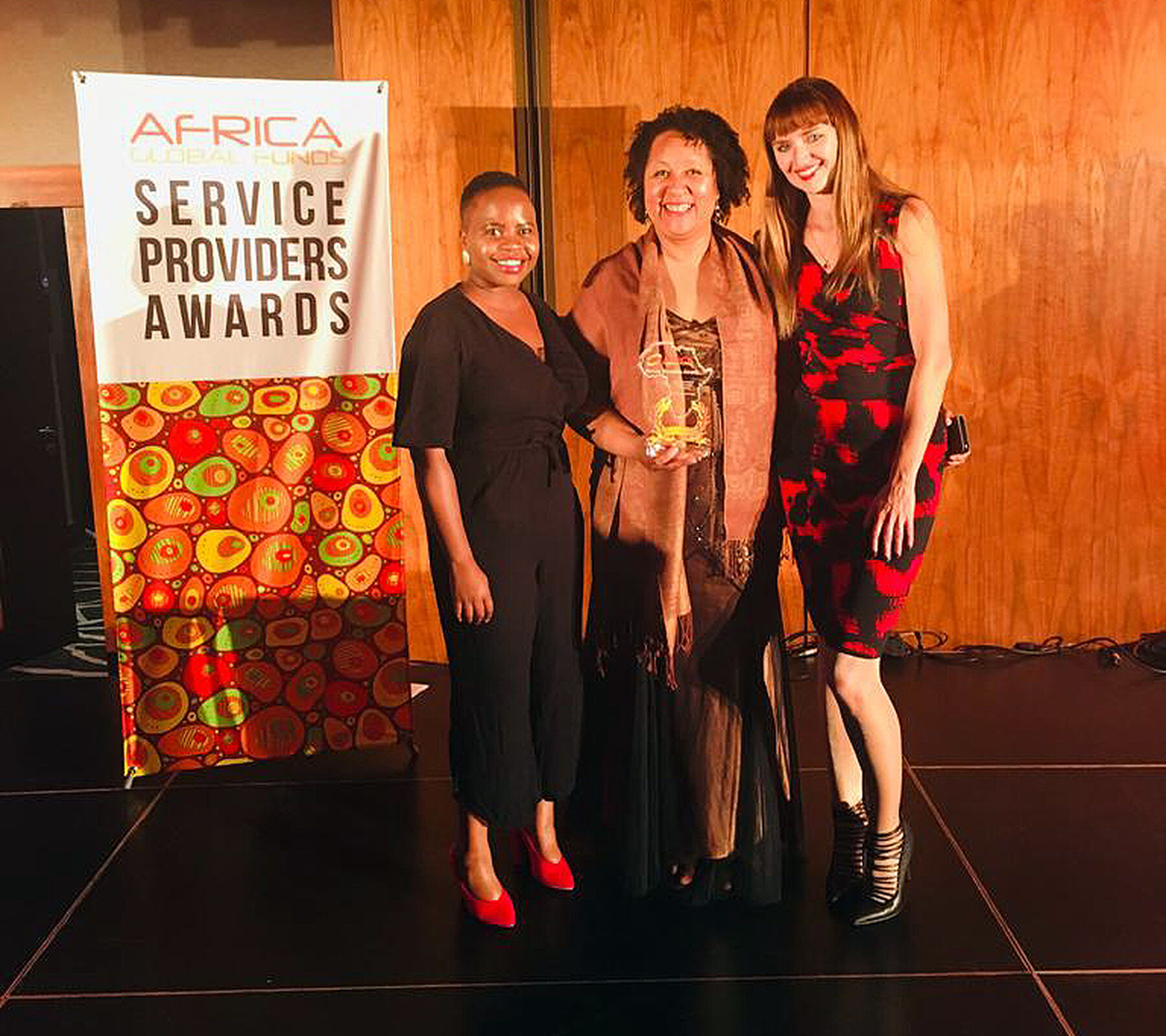 "Communications is a critical component of doing business. It's the one discipline that holds everything together, creating and building relationships between personnel; between management and staff; between the business and its customers, regulators, and stakeholders; and between the business and the very influential editorial media.
"Businesses stand or fall on sentiment, and on the strength and impact of their communications. We work with all our clients to strengthen relationships, manage message delivery and engage with the people who are important to their success. And we love doing it."
Says Flow Communications' head of content, Edwina van der Burg: "This is more than an award. It's recognition of the team's dedication and passion. It's affirmation that we're on the right path. Onward and upward for all of us: Flow and our many clients."
Flow faces the future with confidence and looks forward to continuing to tell the world about the strides forward that Africa takes, Edwina says.
"We also look forward to the 2020 Africa Global Funds' Service Providers Awards, and to working with a growing group of people and organisations who are making their mark, right now, on an exciting future."