Part of what makes Flow Communications more than just another agency is the kind of work we do and the clients we collaborate with.
So when the opportunity arose to team up with the South African National Biodiversity Institute (SANBI), an organisation that supports South Africa's sustainability by displaying and protecting biodiversity in its national botanical and zoological gardens, Flow grabbed it with both hands.
"I love working on this piece of business," says Flow account director Allison MacDonald.
"SANBI is fully invested in safeguarding the astonishing biodiversity of South Africa and, goodness knows, South Africa's biodiversity needs all the help it can get. Now I get to roll up my sleeves and persuade others to be similarly fascinated and committed to protecting biodiversity. Can a workday be any better? No. It can't."
Since March 2022, Flow has been handling SANBI's public relations and social media to communicate its mandate, which is to "explore, reveal, celebrate and champion biodiversity for the benefit and enjoyment of all South Africans". This includes managing national botanical and zoological gardens as "windows to South Africa's biodiversity for enjoyment and education".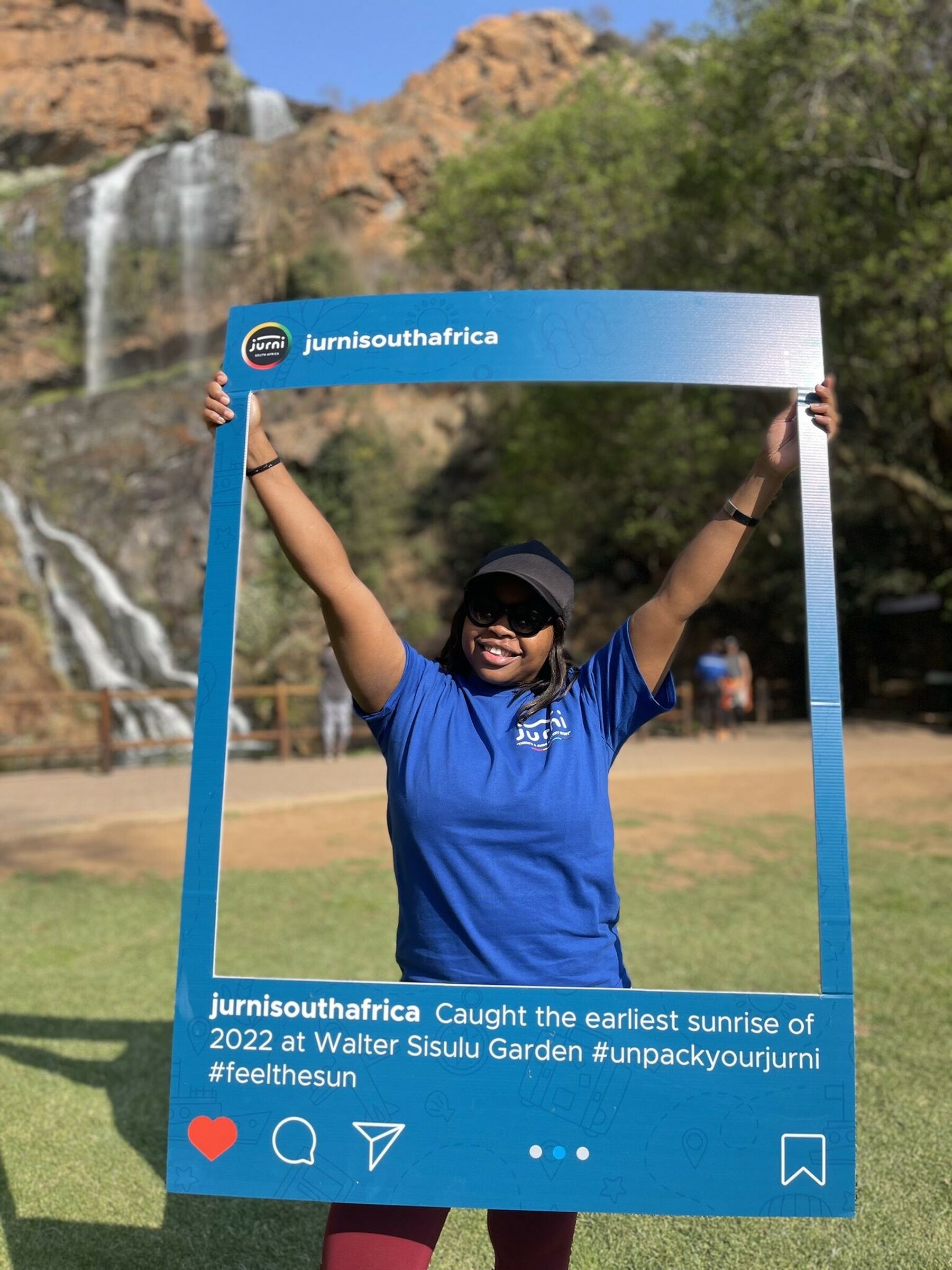 The organisation aids South Africa's sustainable development by making biodiversity data more accessible, advancing knowledge and information, enhancing capacity, providing policy guidance, showcasing and safeguarding biodiversity at its national botanical and zoological gardens, and more.
"SANBI has a strong and extremely active science branch. It's been tricky getting my head around the often very complex science of biodiversity: decoding it so that non-scientists understand it, and doing this without dumbing the science down. Every time I get it right, I punch the air and congratulate myself," says Allison.
"Our chief client at SANBI is a very dear friend of mine. We met around two decades ago when we were newly blooded communications consultants flung together on a national account that was perpetually dogged by crises.
"While I enjoy almost everything about the work we do for SANBI, I especially enjoy working with her: we have an intuitive understanding of each other, and of the strategic intent of SANBI communications. She, like me, is deeply invested in educating people about the importance of biodiversity and sustainability. Most of the time it doesn't even feel like work."

In August, Flow facilitated a Women's Month health and wellness day with former Idols judge and body-positivity icon Unathi Nkayi to help launch a SANBI outdoor eco-friendly gym.
SANBI hosted its patrons and the Johannesburg community at the Walter Sisulu National Botanical Garden in Roodepoort, Gauteng, for an inspirational health and wellness talk, and an exercise session, on 27 August 2022.
Nkayi, who is known for using her voice to advocate both mental and physical wellness, was the host and, together with her personal trainer, took guests through a 30-minute workout routine that left everyone – including Nkayi, her trainer, SANBI staff and the women in attendance – feeling refreshed and energised.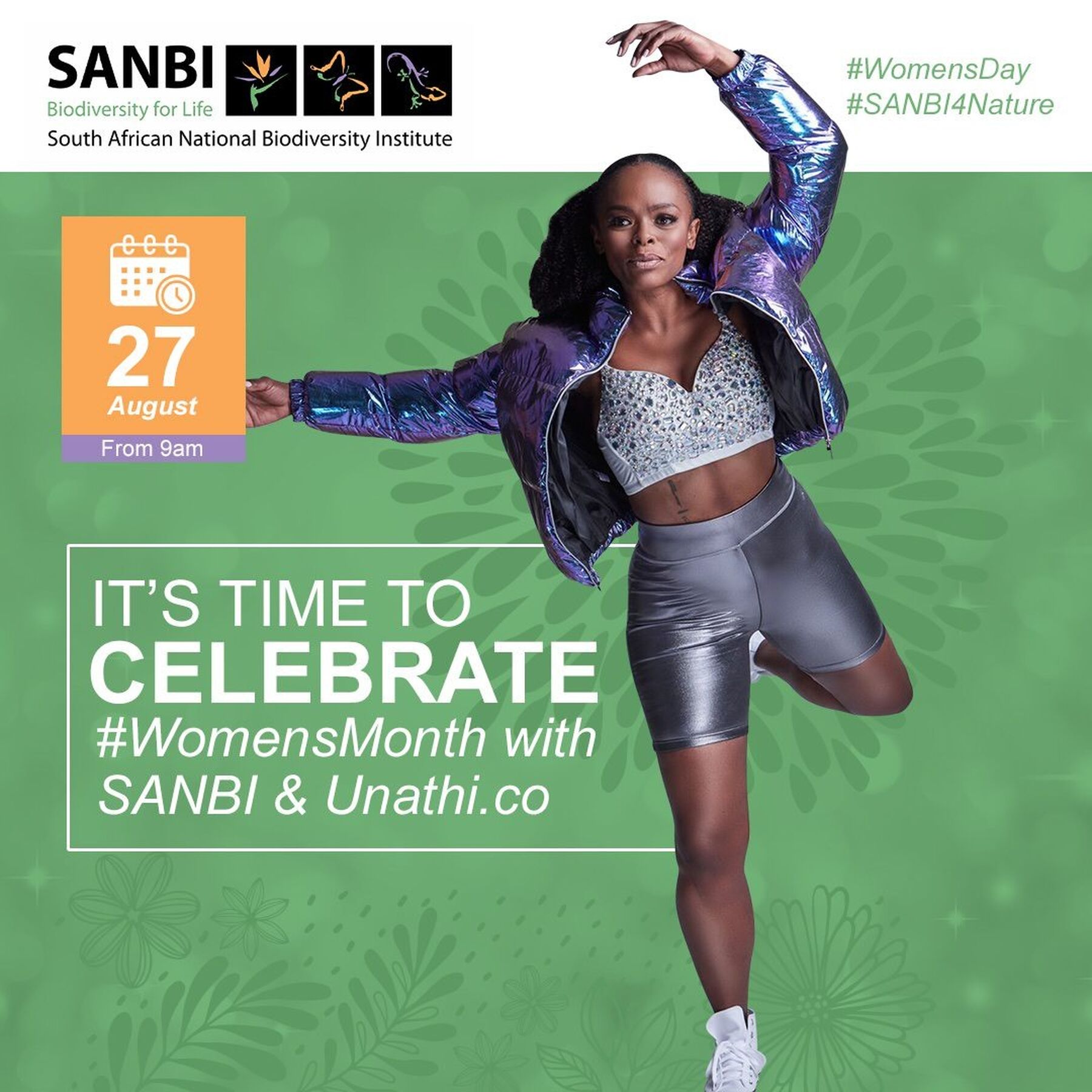 "The gym is open to anyone who wants to get a workout and be healthy while connecting with nature," says Flow account director Ayanda Siswana, who was part of the SANBI team and helped to organise the event. "It was a fun and intimate event. We spent time talking about body positivity, embracing one's body and uplifting each other as women. SABC 3's Expresso team joined us for the morning and filmed the whole session, which made us really happy."
Then, to usher in spring, Flow, SANBI, travel and tourism data management company Jurni, as well as Lerato Agency, collaborated to roll out a successful #FeelTheSun event: on 18 September 2022, nature lovers, outdoor enthusiasts and members of the public again gathered at the Walter Sisulu National Botanical Garden to watch the sunrise, part of a strategy to get more people to visit the venue from as early as 6am.
"To kickstart the event, we were treated to an incantation by the late Credo Mutwa's daughter, Makhosi Vulamasango Nozipho Mutwa, and Makhosi Fikile Gezidlozi Sibeko from the Credo Mutwa Cultural Village in Soweto. Afterwards, we enjoyed a special address by Stellenbosch University law professor Thuli Madonsela, before concluding the day with a hike with Epic Hikes founder Lesego Mapeka. We all felt the sun and it was fun!" says Ayanda.