At Flow, we keep up to date on how people use websites and what elements make their experience better. So when our new client, Mainlevel Consulting AG, enlisted our services to help modernise their new website, that's precisely what we did.
Headquartered in the Rhein-Main region of Germany, Mainlevel provides services in monitoring, evaluation and digitalisation to organisations in the public, private and international development sectors.
The client tasked Flow with designing, developing and populating a website that offers a complete digital solution in showcasing Mainlevel's expertise and experience, and cross-selling its products and services to its target audiences.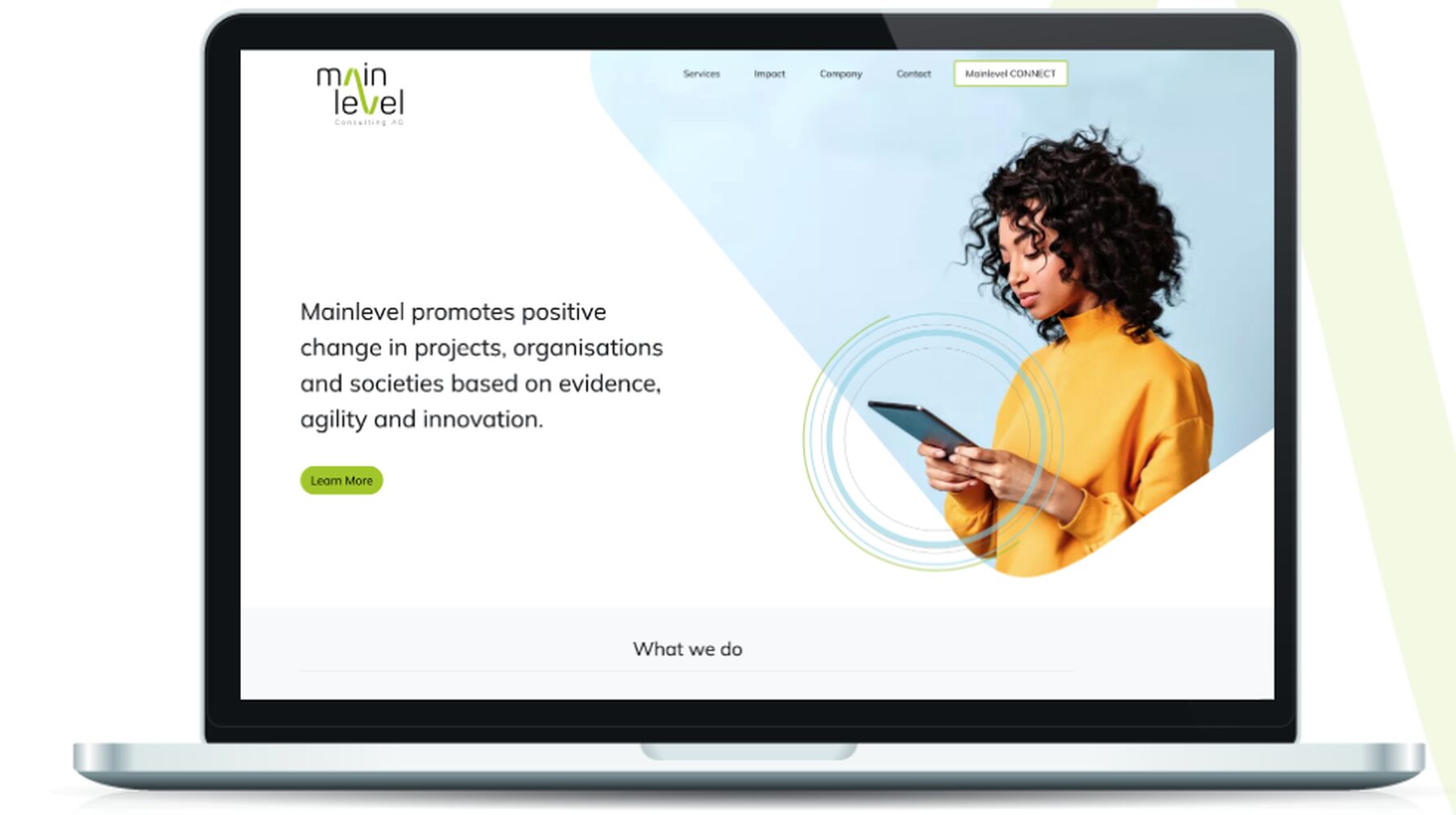 "Our work with the new website was to make sure that it shares Mainlevel's culture of purpose, and answers the critical questions of who they are and why they exist," says Flow project manager Avril Naidoo.
"Mainlevel is passionate about making a positive impact globally, and I think that the new website showcases this brilliantly."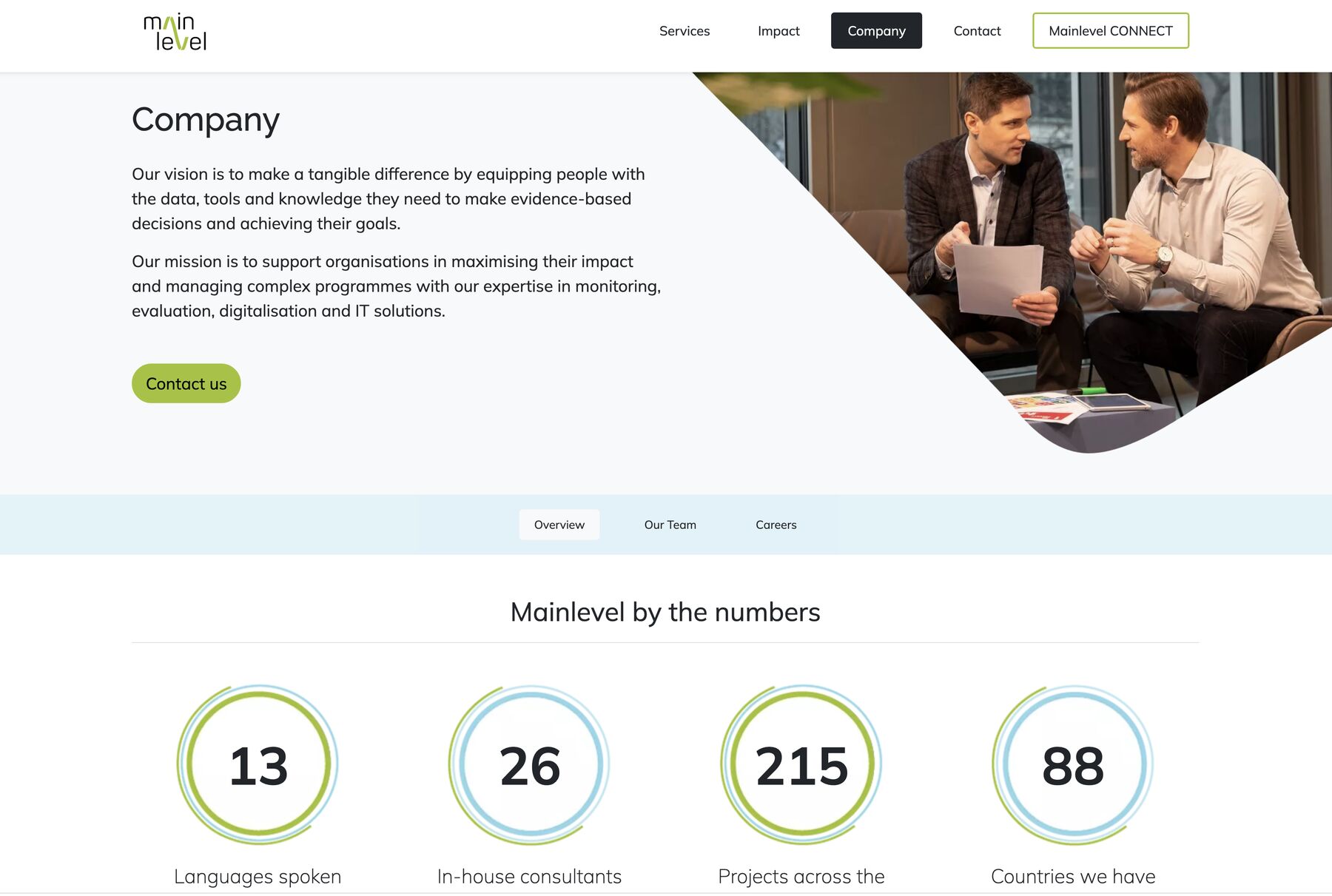 Before commencing the project, "we did brand, website and video workshops with the client to determine their user needs and expectations for the new website", adds Flow senior UX/UI designer Cara Wares.
"We created the updated logos, user flow, wireframes, website user interface and user experience designs, a style guide, illustrations, icons, assets and prototypes. These went hand in hand with the new corporate identity files we created, including a PowerPoint template, Word templates and a brand corporate identity document."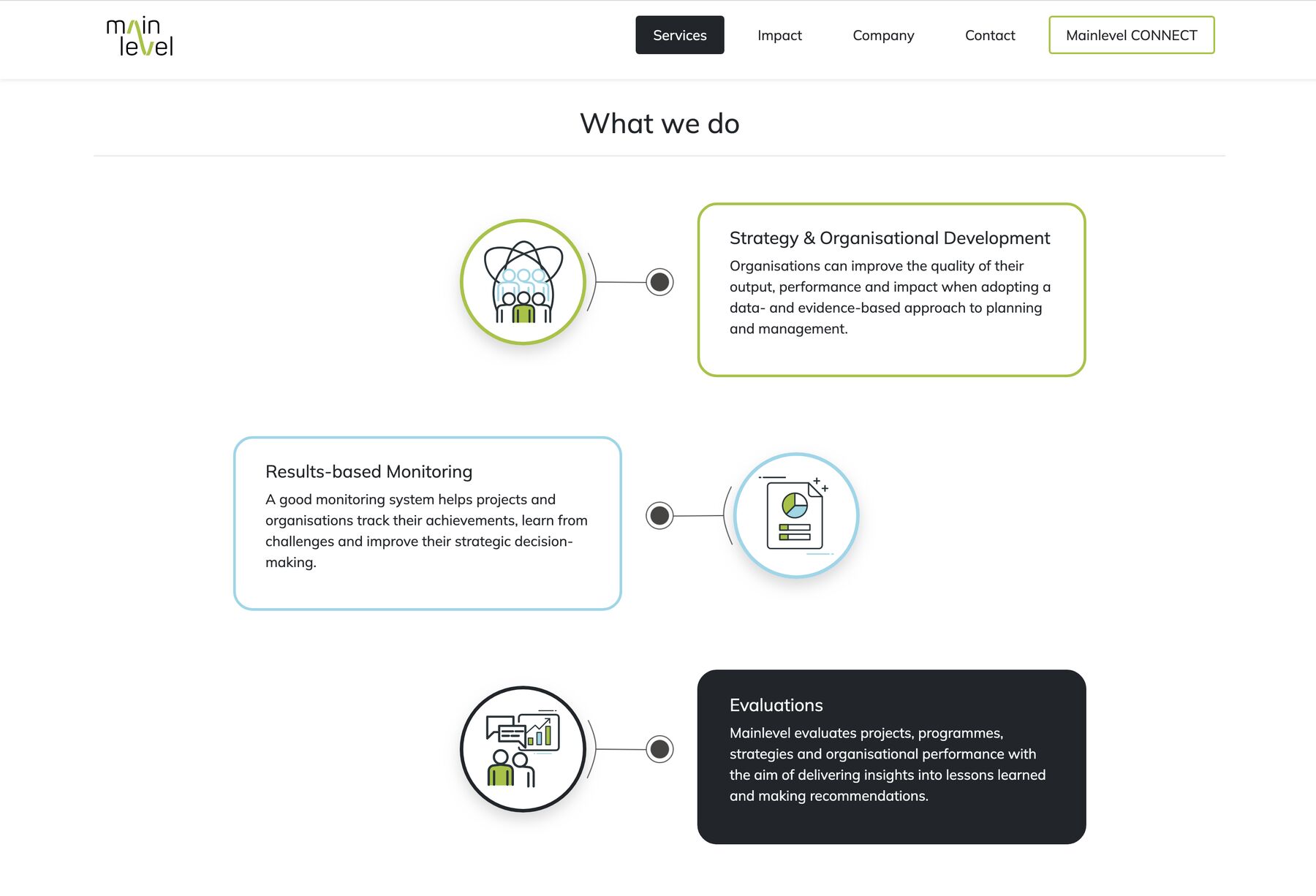 Flow's cross-functional team, with expertise in project management, design, web development and content writing, worked its magic and created a website that provides an excellent digital experience with a solid, functional user experience (UX) and a delightful user interface (UI).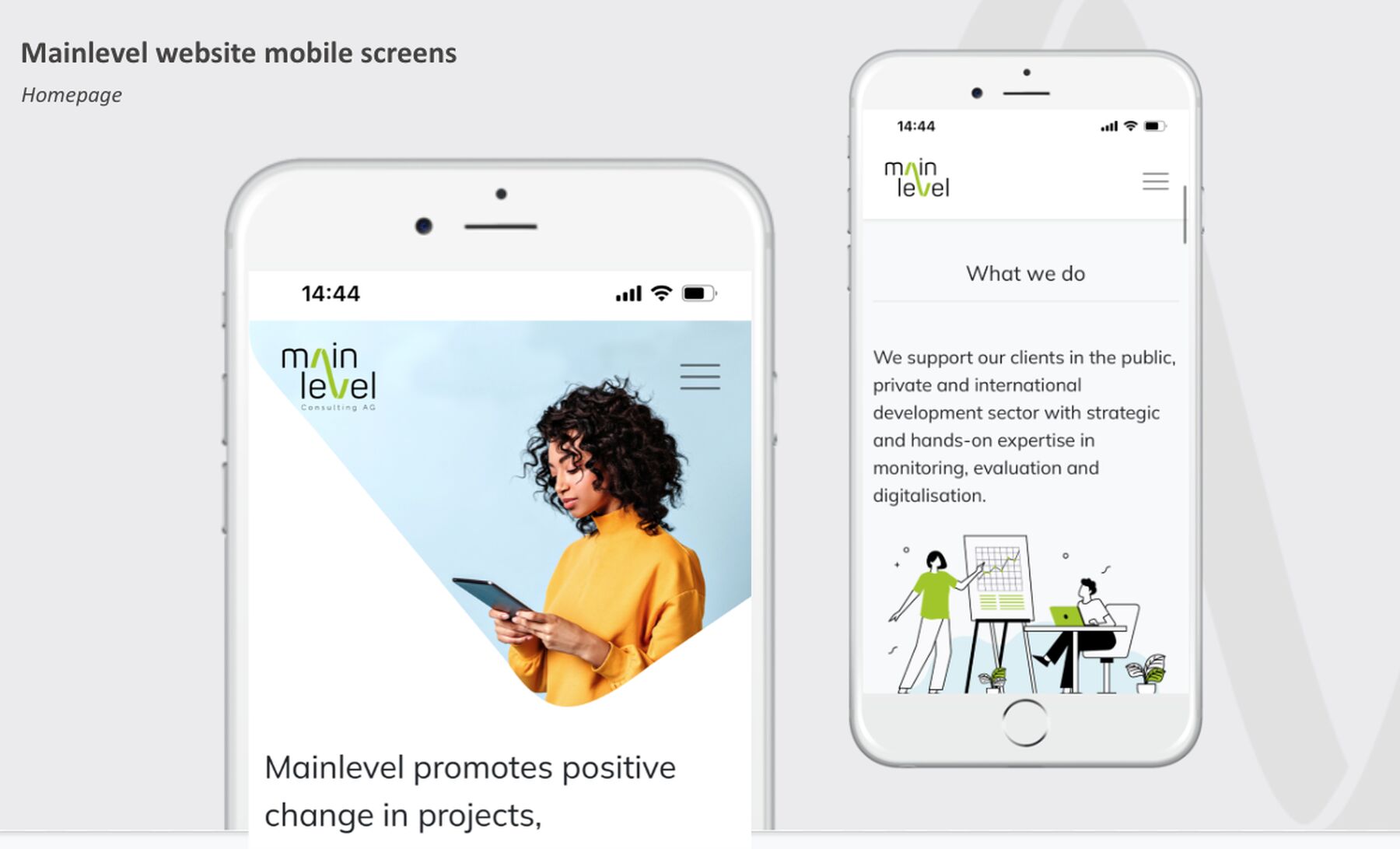 "As an innovative start-up, we have continuously developed and extended our service portfolio over the past five years. However, in the rush of so many projects, we never had the chance to rethink our corporate identity. Flow helped us to embark on a journey defining the 'New Mainlevel'," says Mainlevel co-founder Olaf Haasner.
"The collaboration was about more than 'just' developing a new and fresh modern design and corporate website. We also created a common understanding of our internal and external drivers, which was very helpful to rethink our vision, values and beliefs. Although we are offering more services and products today, we are clearer than ever about our core: we want to have a positive impact on projects, organisations and societies."
At Flow, all our client websites are built in accordance with internationally accepted web standards. We also provide web and email hosting on our dedicated servers, and tracked email campaigns – all of which give us the flexibility to tailor solutions that meet our clients' exact requirements.
We've also won New Generation Social & Digital Media Awards in the Best Corporate Website category for our website work, including bronze for Heartlines, and silver for The Collection by Liz McGrath and the Table Mountain Aerial Cableway.
Have a look at Flow's work and Mainlevel's brand-new showcase for its services here: https://www.mainlevel.de/.