Water conservation continues to be a hot topic across the country. The Western Cape has been feeling the full effects of the current drought, and Cape Town is currently under level 6B water restrictions in an effort to avoid Day Zero, when taps in the city will be shut off and residents will have to queue for water at specific collection points.
The current water restrictions limit Cape Town residents to 50 litres of water per person per day, for general hygiene, cooking and consumption.
This has sparked countless initiatives to save water, reduce wastage and get residents involved in changing their habits. Tourism operators, small businesses and corporate entities have all started implementing water-savvy measures to lower municipal water usage.
Here at the Flow Cape Town office, we're lucky to work with clients who understand the importance of greener business practices and the impact these have on the environment. Here's what three of our clients are doing to save water, use less energy and educate their customers about the current water crisis …
Hotel Verde
The greenest hotel in Africa has always been way ahead of the pack when it comes to energy-efficient and water-saving practices. During the initial construction phase of Hotel Verde in Cape Town, a grey-water recycling system was installed. The system allows water from baths and showers to be piped into grey-water recycling tanks, where it is treated and filtered back into the pipes. This sterilised grey water is used throughout the hotel for flushing toilets and saves 6 000 litres of drinking water per day.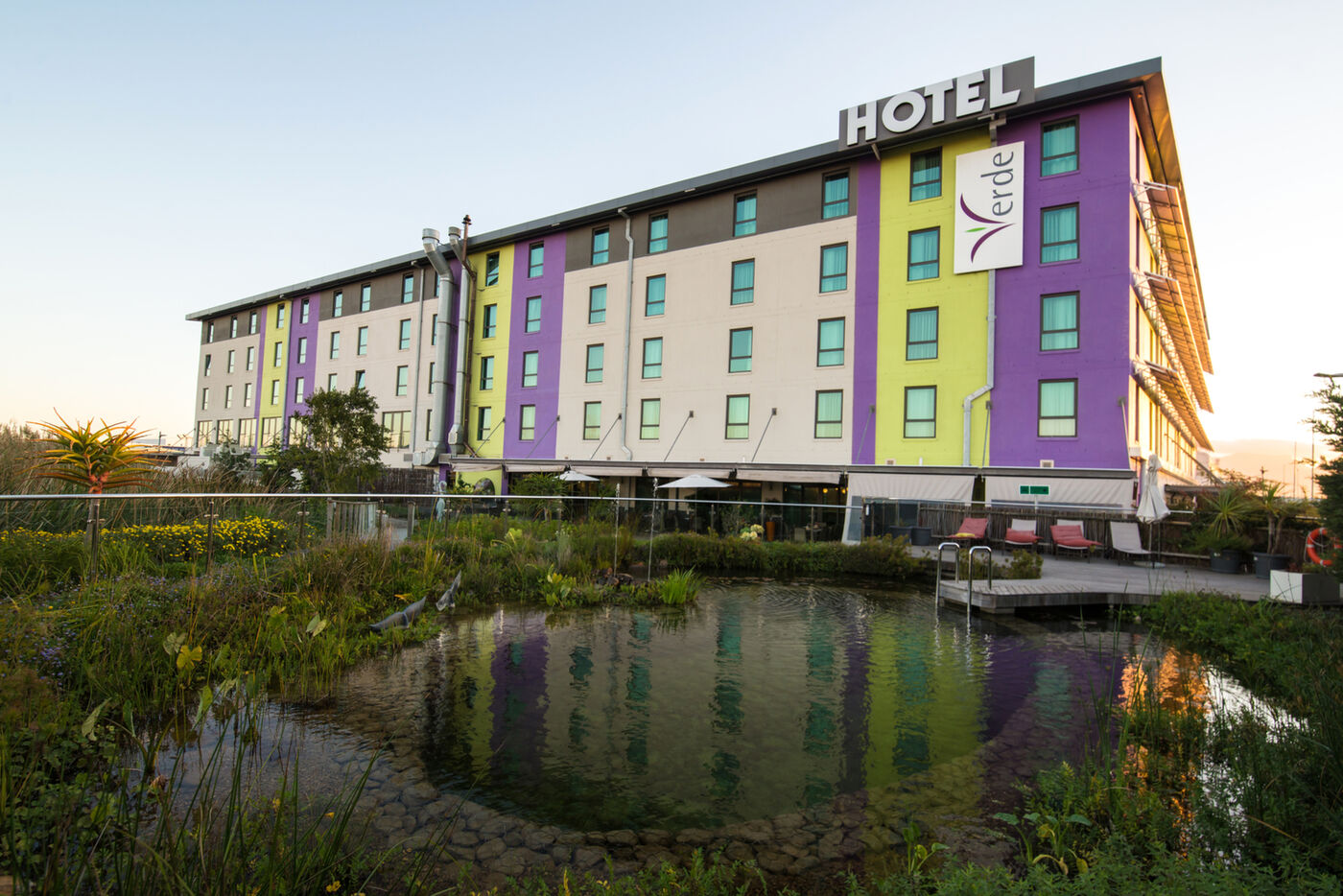 Hotel Verde Cape Town also collects and stores rainwater in a stainless steel container to use in and around the hotel. Further, there are concerted efforts to find alternative ways to save municipal water. The hotel has also implemented energy-efficient solutions, such as installing solar panels on the roof.

City Sightseeing
City Sightseeing is known for its iconic red open-top buses that are packed with visitors. Since the announcement of stricter water restrictions in Cape Town, City Sightseeing has put in place measures to save water wherever possible.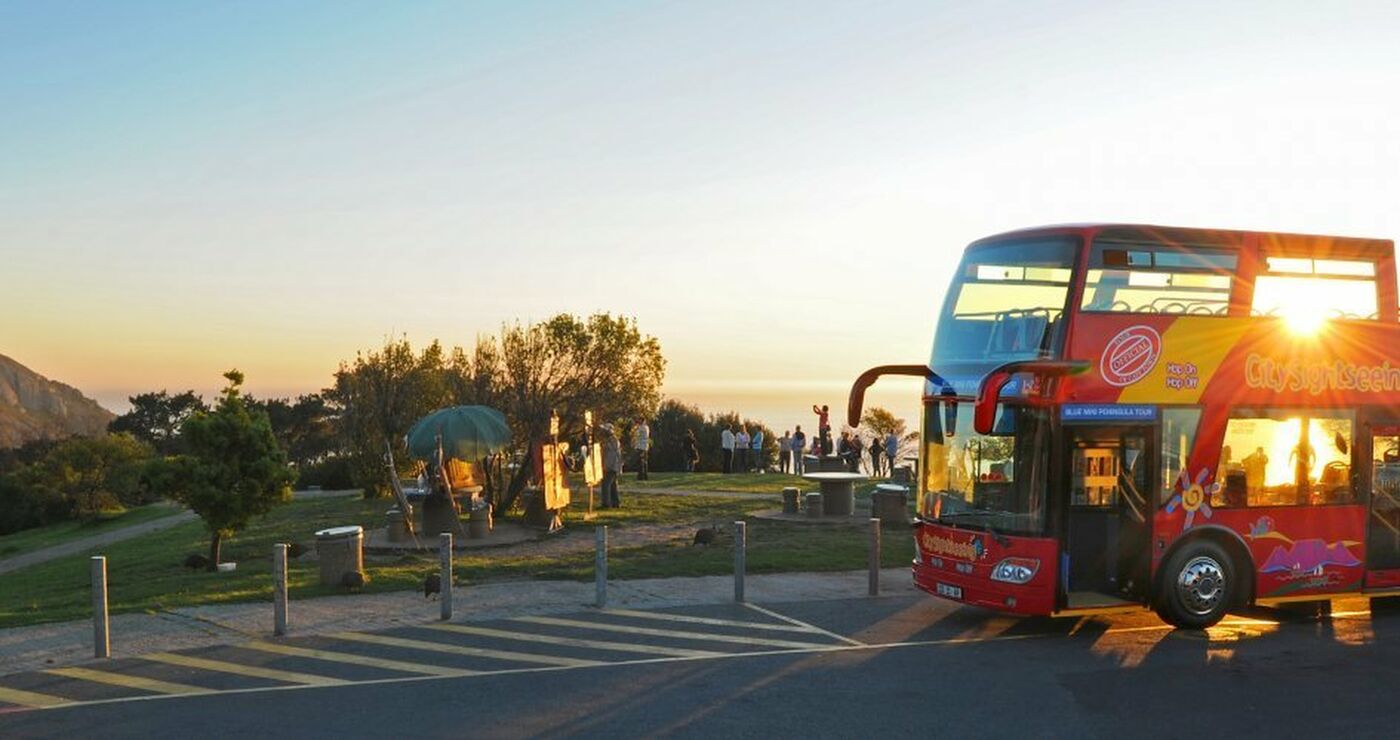 Its head office in Paarden Eiland is now home to a desalination plant, which filters salt water from a borehole close to the premises. This desalinated water is used for drinking, washing buses and everyday activities like washing hands or cleaning the premises. Previously, water usage at the head office was around 8 000 litres of municipal water per day. This has been reduced to around 20 litres per day.

City Sightseeing tour offices around Cape Town harvest excess water from air-conditioning systems, which is used to wash hands and water plants around the premises. In a bid to use cleaner energy, solar panels have also been fitted onto the roof of the head office.
Implementing simple, practical ideas has helped City Sightseeing save water, become energy efficient and ensure that visitors know to be mindful of water usage, too.
Two Oceans Aquarium
One of the more popular tourist attractions at the V&A Waterfront, the Two Oceans Aquarium is a highlight for many visitors to the city – guests can marvel at the Predator Exhibit or explore marine life under a microscope, among other things. The attraction is also involved in helping raise awareness about a multitude of issues, from plastic-free living to water conservation.
The aquarium actively supports World Water Day, on 22 March, and has implemented a few different strategies to help curb water usage during the drought – the urinals in the men's toilets are waterless, while toilet facilities have been upgraded to include push-button taps, which allow water to run only for as long as the button is pressed. The aquarium has installed an online water-monitoring system that allows staff to keep track of peak usage times during operating hours.

How can you help?
Water is a precious resource that we need to conserve wherever possible. South Africans need to be more conscious of water consumption and implement novel ways to save water, both at home and at work. Don't leave any taps running, report leaks to authorities, and use grey water to water plants, fill toilet cisterns and for dish-washing. Install low-flow showerheads, choose water-efficient washing machine cycles and take shorter showers.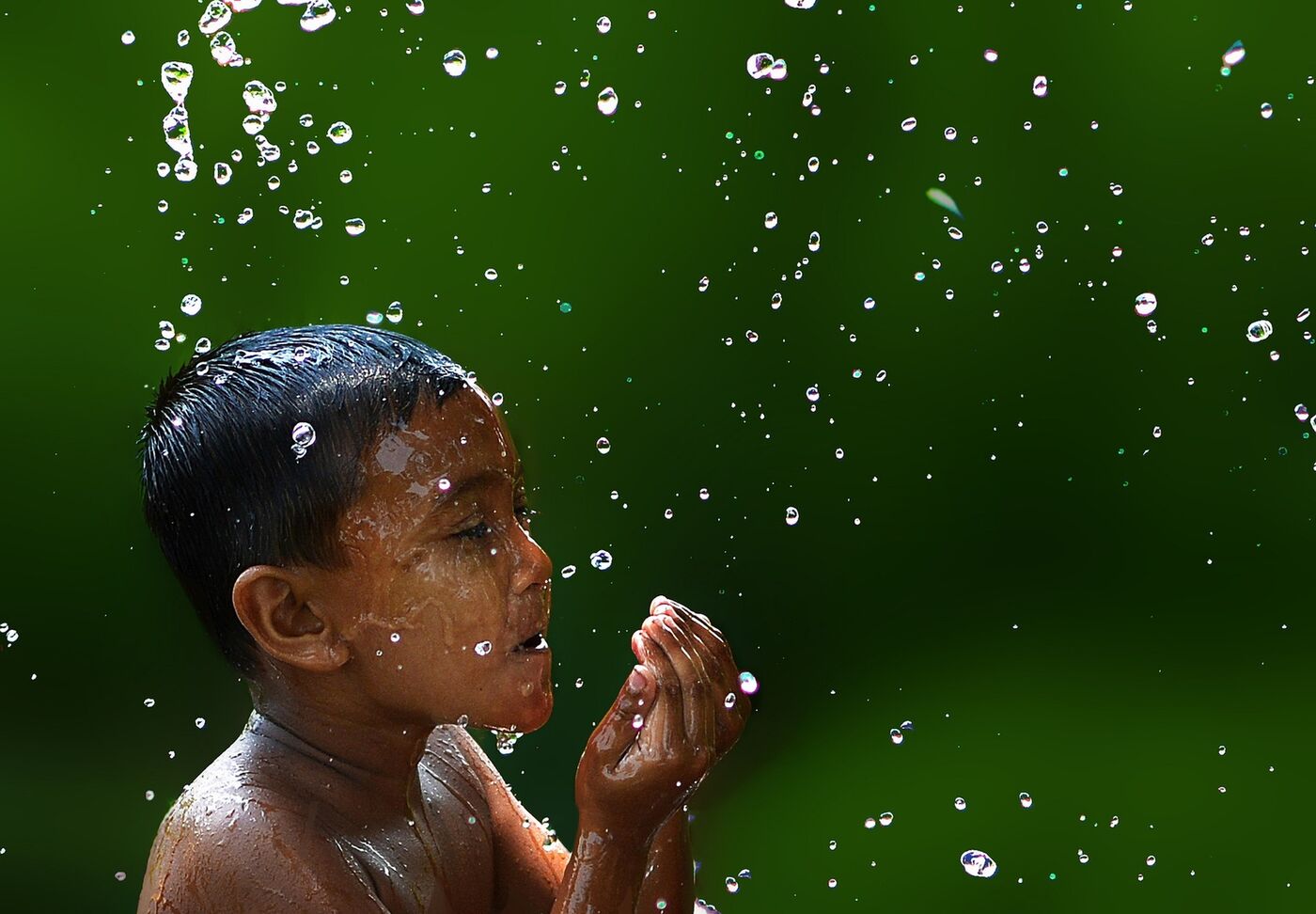 One way to know how much water you're saving is to measure usage and aim to decrease that significantly. Along with the ongoing water restrictions, the City of Cape Town has started installing smart Water Demand meters, which help keep track of ongoing water usage in households.

Flow is proud to be working with these leaders in the tourism industry, who are doing their part to keep Cape Town from reaching Day Zero.