As we mark Women's Month in South Africa, two of our Flowstars, Nadia Moore (Generation Y) and Christina Kennedy (Generation X), chat about what it means to be a woman in South African society today. How much has really changed in the space of a generation?
Here's their conversation:
Christina quizzes Nadia
Christina: As a young woman navigating South African society today, what gives you hope and optimism? And what would you like to change?
Nadia: Seeing how diverse people in the country are, and how skilled we are, gives me immense hope. We also have a "do not give up" mentality and, let's be real, we've been through a lot! But we maak 'n plan and get on with it. That gives me hope when times like Covid-19 rock the boat.
Seeing how our fellow Africans are mistreated in South Africa is something that disturbs me immensely. I would love South Africans to link arms with people from other African countries in an effort to propel our continent forward. Our continent has immense potential, and xenophobia is an injustice that needs to end. It starts in our homes, on our social feeds, in our WhatsApp conversations, and in our workplaces.
Christina: In what ways do you feel your upbringing and environment have shaped your personal approach to feminism?
Nadia: I was raised by a fierce grandmother, mom, aunties and stepmom. I saw many families being led by women. I saw women providing financially, giving spiritual guidance, leading the home. This taught me to always look for a way to make things work, and how to be compassionate. I'm thankful for these encounters.
Christina: Could you share a formative experience that completely changed your worldview and your perceptions?
Nadia: Leaving home at the tender age of 18, to go and study at university, rocked and changed my views of the world. It was painful, thrilling and formative in so many ways! I haven't lived at home full-time since that first launch out of the nest. It taught me to trust my choices, and to see them through to the end. I learnt that people tend towards goodness in most instances, but you should trust your gut when you don't get a good vibe from someone. I also met some of the most interesting people upon leaving home who I could listen to, learn from and be challenged by.
Christina: What advice would you give young women entering the professional world today? What do you wish you knew 10 years ago that you know today?
Nadia: Network, network, network, and don't be stupid on social media. Your future boss will look at your lit Instagram page, or question your character portrayed on Facebook. Digital content has a footprint that will stand the test of time. Let it serve your dreams and ambitions, not hinder you. #YourFutureSelfWillThankYou
Christina: What secret superpower do you think South African women wield that they are not aware of?
Nadia: South African women are resilient. I've seen aunties from my little town, founders of companies, ladies in offices, and female bus drivers who are focused on getting the job done, while making sure that those around them are okay. While working abroad, it was this specific comment that made me proud: "South Africans are hard workers". And I couldn't agree more.
Nadia quizzes Christina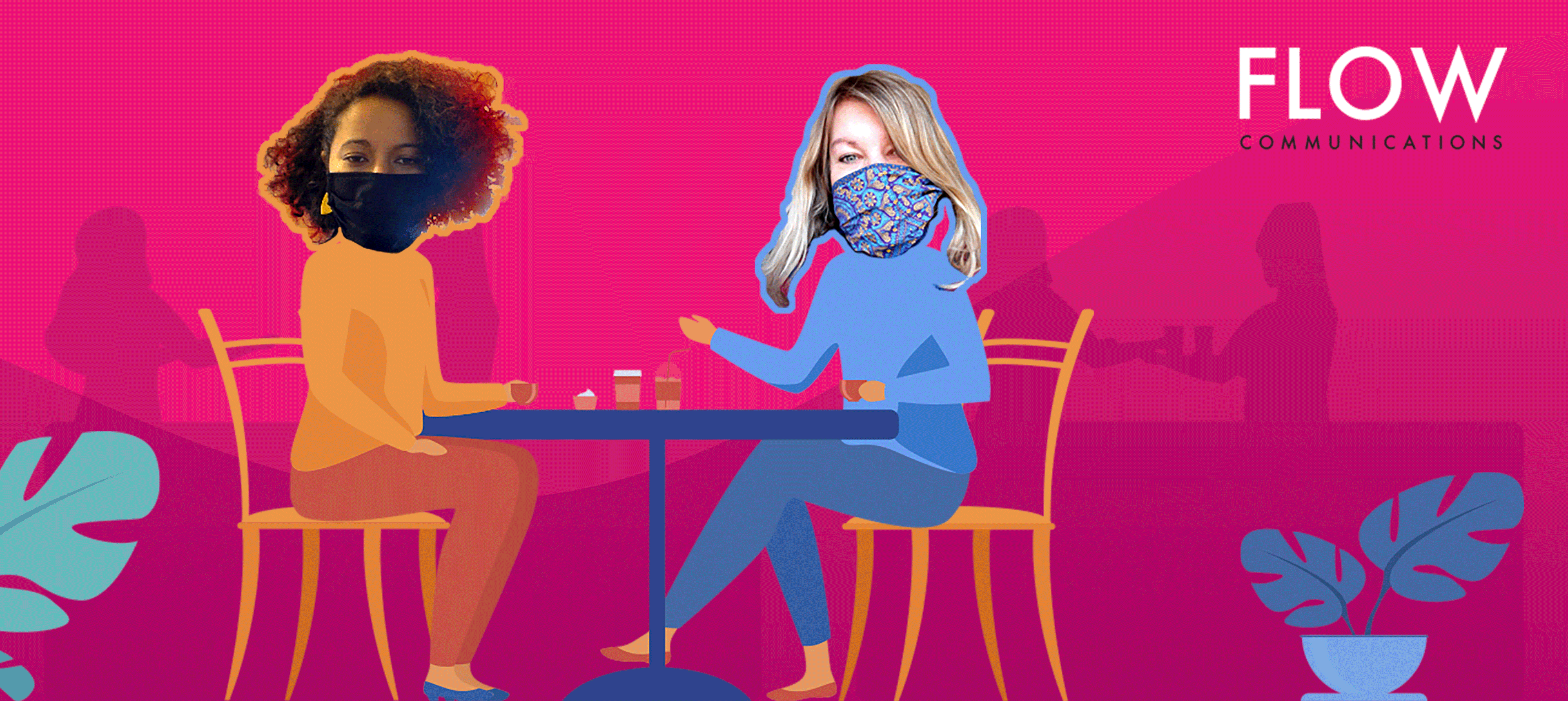 Nadia: Why do you choose to stay in South Africa? So many professional women who are single, or have families, are choosing to go abroad. Why do you stay?
Christina: I stay simply because it's home. It's an imperfect home, but it's my imperfect home. I'm a first-generation South African – my parents are English and Scottish, and my sisters were born in Britain – but I was born here and it's all I've ever known.
I root for the Boks, the Proteas and Bafana (well, mainly Banyana). I feel South African down to my marrow.
Yet, I won't lie: there have been times when I've been tempted to swap our "comfortable discomfort" here for a whole new scary adventure elsewhere, climbing down a few rungs on the professional ladder for the sake of my security and that of my family. But I don't think it's going to happen. I love this crazy place too much. And the South African sense of humour – how we laugh at ourselves and our foibles – just can't be topped.
Nadia: What are your hopes for the future as a woman in this country?
Christina: My main hope is that the government starts taking gender-based violence seriously. We can send out inspiring Women's Day posts and strive for equality until the cows come home, but until we have a clear and unambiguous commitment to change at an institutional level, at a workplace level, at a societal level, we will not get anywhere in tackling this festering sore.
I think it starts in the home. It starts with parents teaching young boys to respect women. It starts with parents showing young girls they have value. It starts with dads role-modelling good behaviour. It starts with moms inspiring their sons and daughters to be tolerant, accepting and kind to others. It also starts with those in authority eliminating the terrible poverty that leads to unequal power relations in families.
I would love to be able to walk down the street alone and feel safe. I wish fervently for a society in which my seven-year-old daughter can do the same.
Nadia: How has your view of feminism changed over the years? Give me a snapshot of how it looked 10 or 15 years ago, compared to how it looks now?
Christina: When I was a student, I kind of fitted the stereotype of the militant feminist. A male classmate even scrawled "Feminazi" on one of my books, only half-jokingly.
But that anger and self-righteousness have become tempered over time, even though I still support movements like #MeToo. One book that really changed and shaped my thinking at the time was Erica Jong's Fear of Flying, which showed me that we all need to figure out our own path, purpose and way of "flying".
It's sad that the word "feminist" still often holds negative connotations – it shouldn't be seen to suggest "anti-men" but rather "pro-everyone".
Nadia: If you could give me advice, about life, work, family, love or politics, what advice would you give me or young 'uns and why?
Christina: I hate giving advice (I think young people have more to teach me than I can teach them) but, if pressed, I would say it comes down to two words: show up. Show up for meetings and appointments, show up for friends when they need you, show up for loved ones and colleagues, show up for what you believe in, and most importantly, show up for yourself. Be present in your own life. Even if you're afraid or tired or demotivated, show up and do your best. But do so while being kind to yourself.
Nadia: Describe a fond memory of a discussion you had with another woman who moulded you in some way?
Christina: I was blessed to have some extraordinary female teachers at school. Some were sweet and kind; others were larger than life. I adored both types and they helped me at different stages of my life. I am still friends with some of them on Facebook – and, in fact, they actually sought me out, which maybe suggests that I also made an impression on them. I firmly believe that whether it's at home or at school or in the workplace, a little bit of kindness and genuine interest go a long way.