It's no secret that Flow's your go-to agency for a comprehensive cocktail of communications services – from content production, web development and media relations to social media and media training.
But did you know our offering goes far beyond that? In addition to that great email campaign we can execute for you and the creative communications strategy we're poised to draw up, we're also able to produce a wide range of proudly South African products and collateral tailored to your specific needs.
It is, indeed, one of Flow's goals for the year to grow our production work offering – building on the wide range of products we have conceptualised and delivered to clients in the past: from branded clothing and gazebos to promotional material and television advertisements.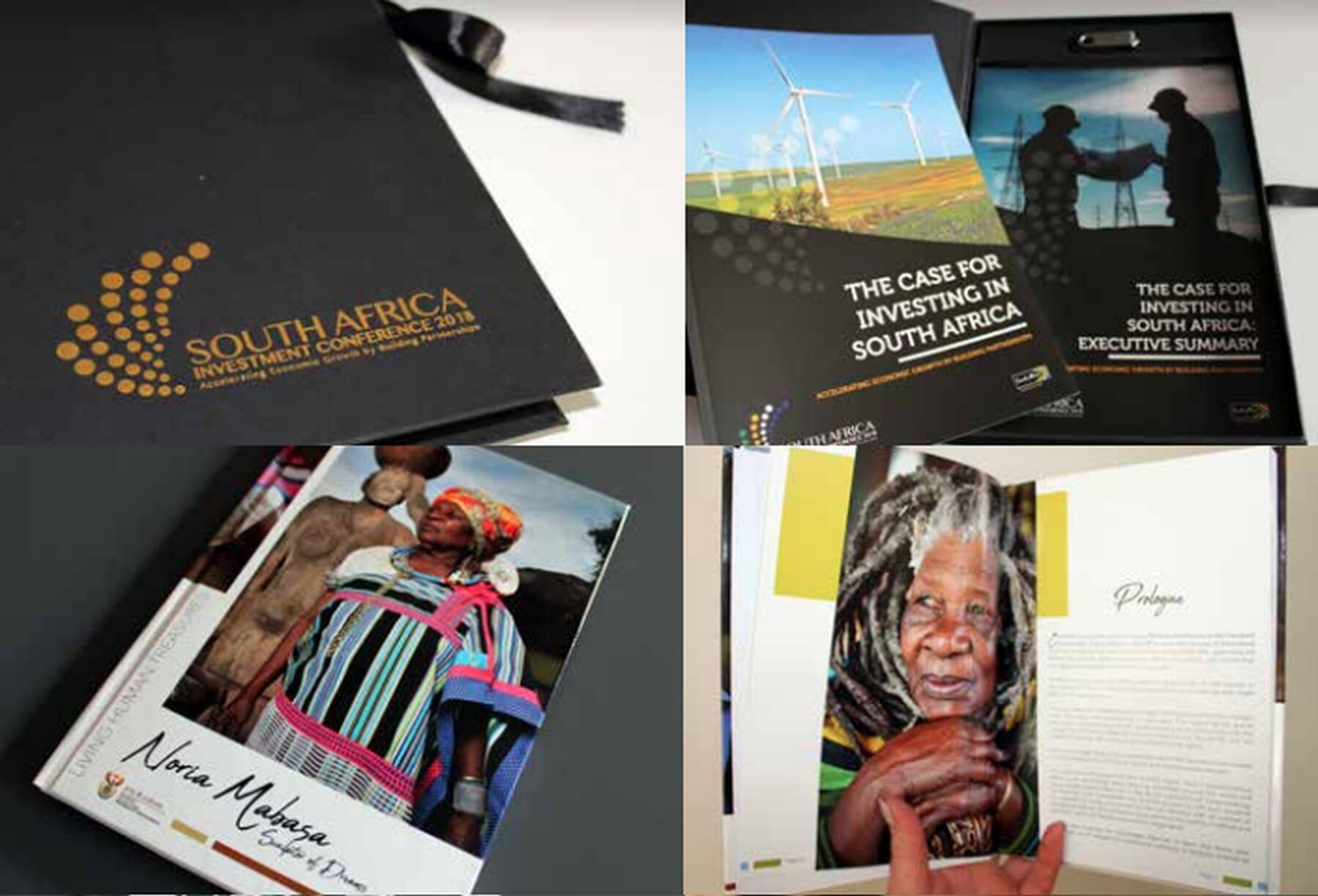 Wide range of production offerings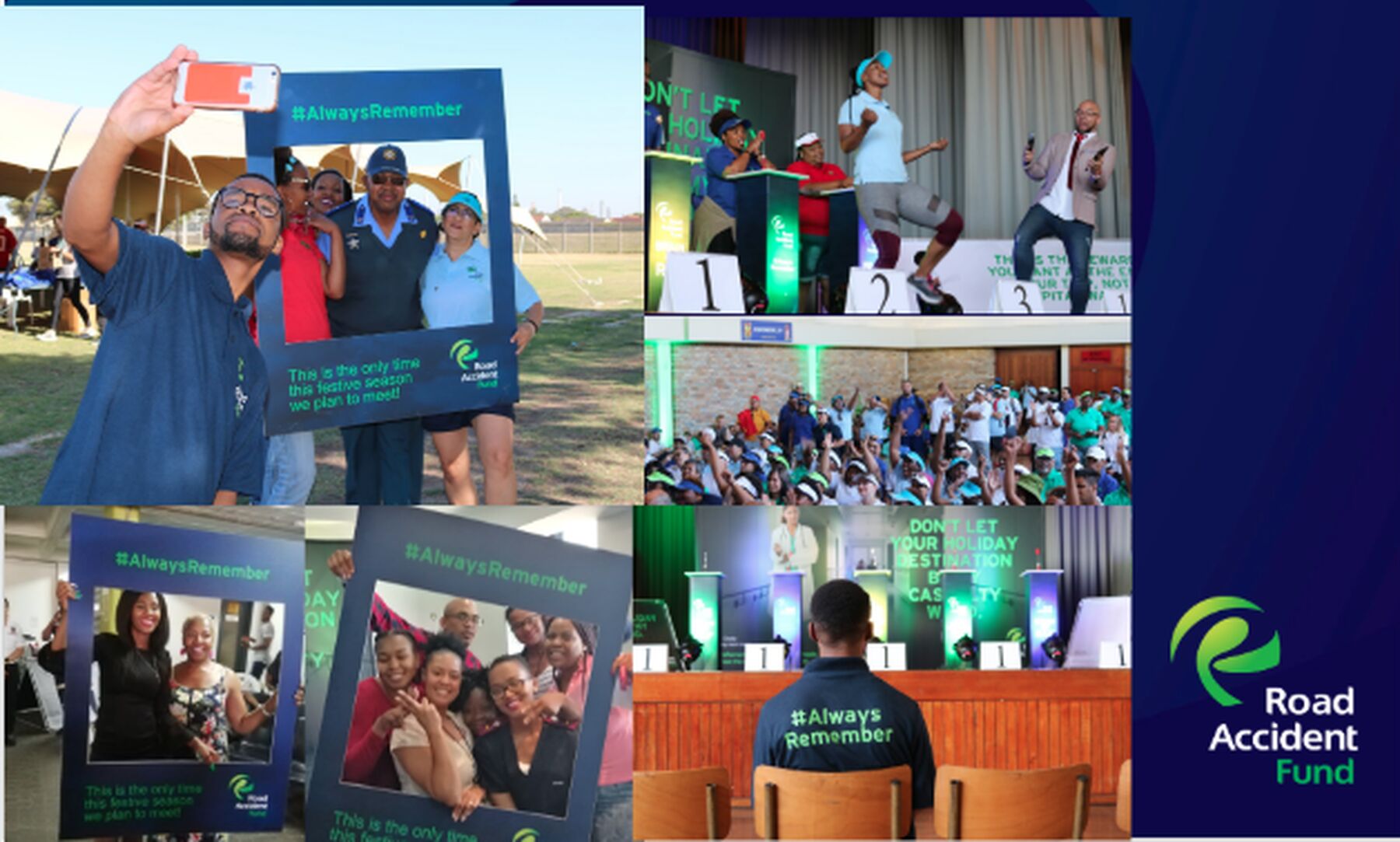 In addition to helping clients identify their brand goals and define their strategy, we've developed and designed our fair share of innovative logos and corporate identities. We've managed large projects and built informative, engaging exhibitions.
Examples of our past production work for clients include designing and producing conference programmes, bags, pens, flash sticks and gifts, as well as brochures, business cards, banners, invitations, infographics and reports for the Industrial Development Corporation.
For a large Sasol safety project, we produced instructive billboards, banners, flags, posters, brochures, presentations, infographics, lunch-box cooler bags, button badges and more.
This is in addition to writing, designing and printing various publications for the organisation, as well as producing signage for buildings, mines, offices and campaigns.
In 2018, Flow produced a range of well-received products for the Wonders of Rock Art: Lascaux Cave and Africa exhibition at the Sci-Bono Discovery Centre in Johannesburg – from banners to a print advertisement.
We work with a number of top schools, and in addition to newsletters, annual magazines and a prestigious anniversary coffee-table book for St Mary's School, we've also produced a recipe book, Our Generous Kitchen, in 2012.
Billboards, banners – and bags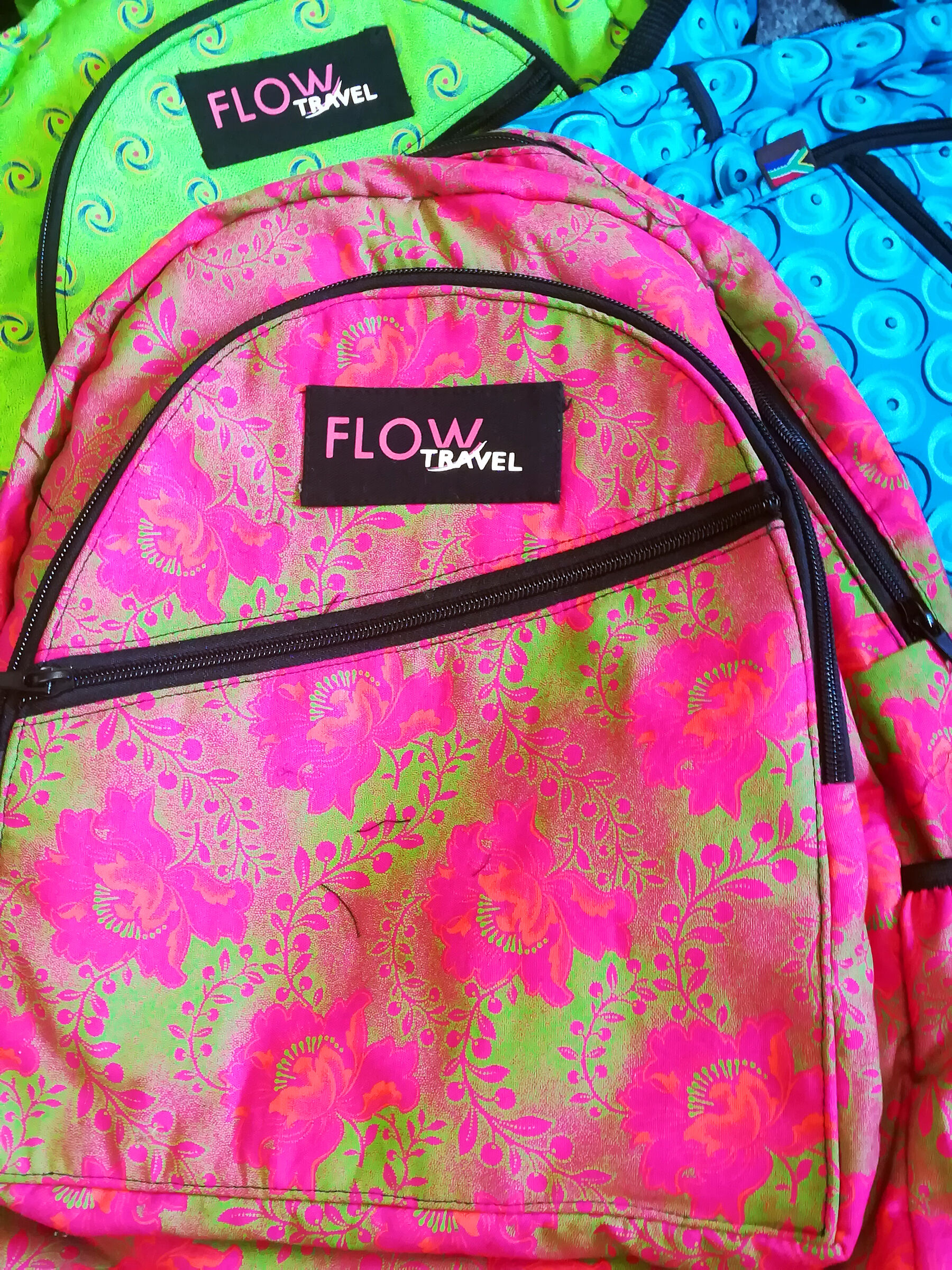 We may be known for producing annual reports and newsletters, but did you know we can also cater to your needs when it comes to point-of-sale, branding and three-dimensional builds?
Not only has Flow produced high-quality billboards and pull-up banners for the Road Accident Fund, and 3D activation material for Standard Bank, we have also delivered exhibition design and orientation signage for Maropeng, and exhibition design for the Ditsong National Museum of Natural History.
Most recently, we designed and produced a range of fabulous travel backpacks for Flow Travel – using colourful local shweshwe fabrics and design. Indeed, we pride ourselves on using only local materials, local labour and local design, where possible.
The sky really is our limit when it comes to production – if you go with the Flow, we can make it happen!