Flow's leadership was recognised for its commitment to uplifting women at the 10th Accenture Gender Mainstreaming Awards. Flow Communications and Flow Travel CEO Tara Turkington and Flow managing director Tiffany Turkington-Palmer received three finalist certificates at the high-profile Gauteng awards ceremony on Friday 29 July 2022 at The Venue in Melrose Arch, Johannesburg.
The three accolades are:

Tara: a finalist in the Positive Role Model category

Tiffany: a finalist in the Inclusive Leader category

Tara: a finalist in the Tourism and Hospitality Sector category for our sister company, Flow Travel
The aim of the Gender Mainstreaming Awards is to encourage the private sector to achieve more meaningful representation of women in the mainstream of business. Entrants are nominated by someone who knows them well professionally. There were 890 nominations this year across categories.
"I am so honoured to be included among South Africa's top business leaders and to be acknowledged for my commitment to supporting gender inclusivity," says Tara. "Gender inequality remains rife in South Africa, as it does around the world. Research shows that teams that are diverse and inclusive are more productive, more innovative and more profitable."
Tiffany says, "I feel humbled to have been nominated and recognised on the wider South African business playing field as an inclusive leader in gender empowerment. This is something close to my heart, as are the people I work with.
"Each Flowstar has the opportunity to sizzle, shine and represent! Our culture encourages employees to raise their hand. And when their role and responsibilities grow, so do the rewards and recognition. We are, after all, only as strong as the sum of our Flowstars."
Out of Flow Communications' 12 managers, 11 are women and 66% of Flow's board members are women. Flow currently sponsors three women in their tertiary studies, and the company's flat structure and inclusive culture ensure everyone has a voice.
Flow is a proud member of WEConnect International, and is a certified majority women-owned company.

The Positive Role Model category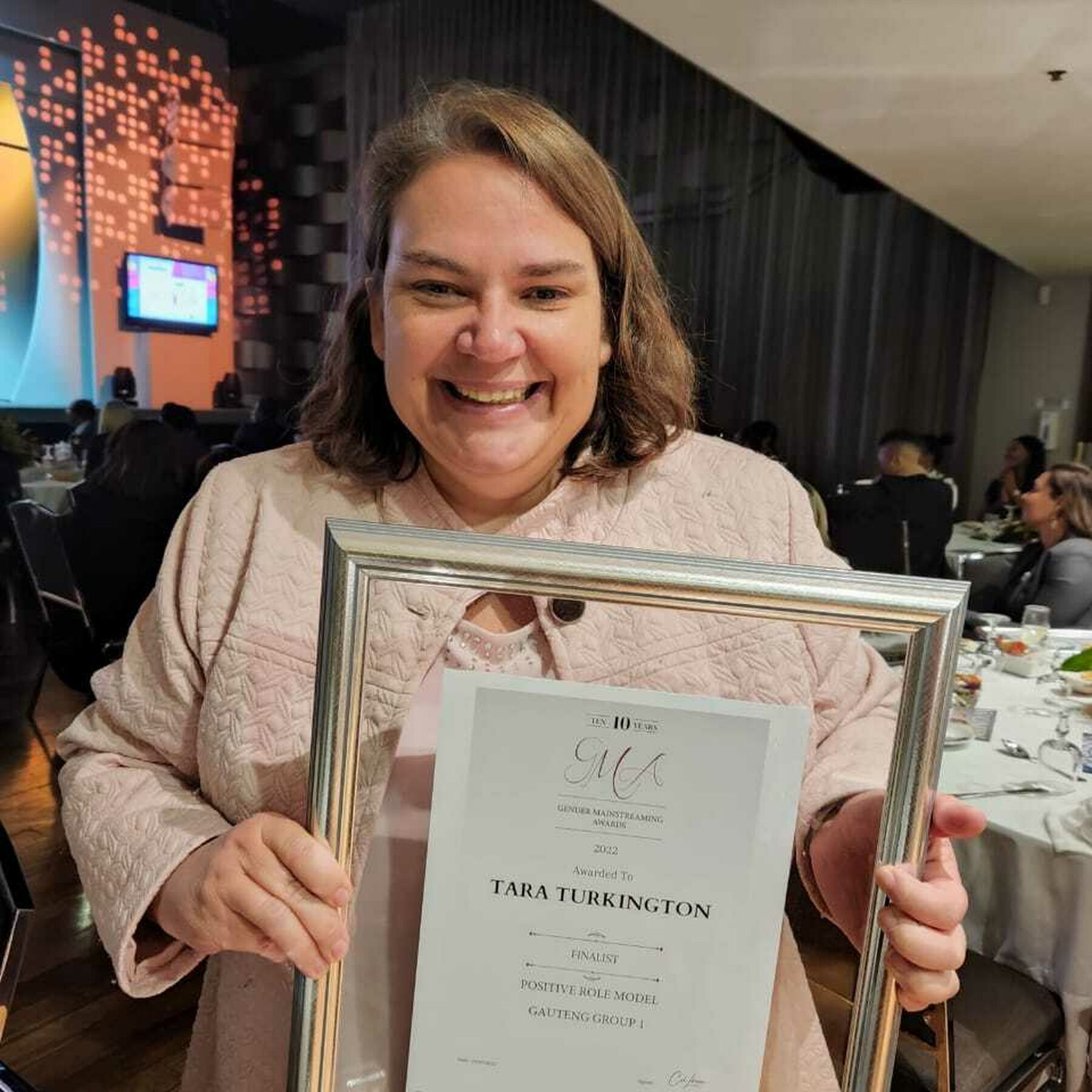 The Positive Role Model category recognises a female role model who is acknowledged as changing the face of gender mainstreaming in her own way, by her actions, deeds, utterances and general mannerisms.
According to the nomination, drafted by Flow staff: "Tara is the epitome of a strong, confident and fearless leader. Her vision, focus, dedication, ambition, drive and care have steered both Flow Communications and Flow Travel on a journey of growth, development and success.
"Her courage, infectious optimism and belief that you are not limited by the environment in which you operate, but that you can create opportunities if you set your mind to it, inspires her teams to achieve common goals – while reaching for their own dreams."
The Inclusive Leader category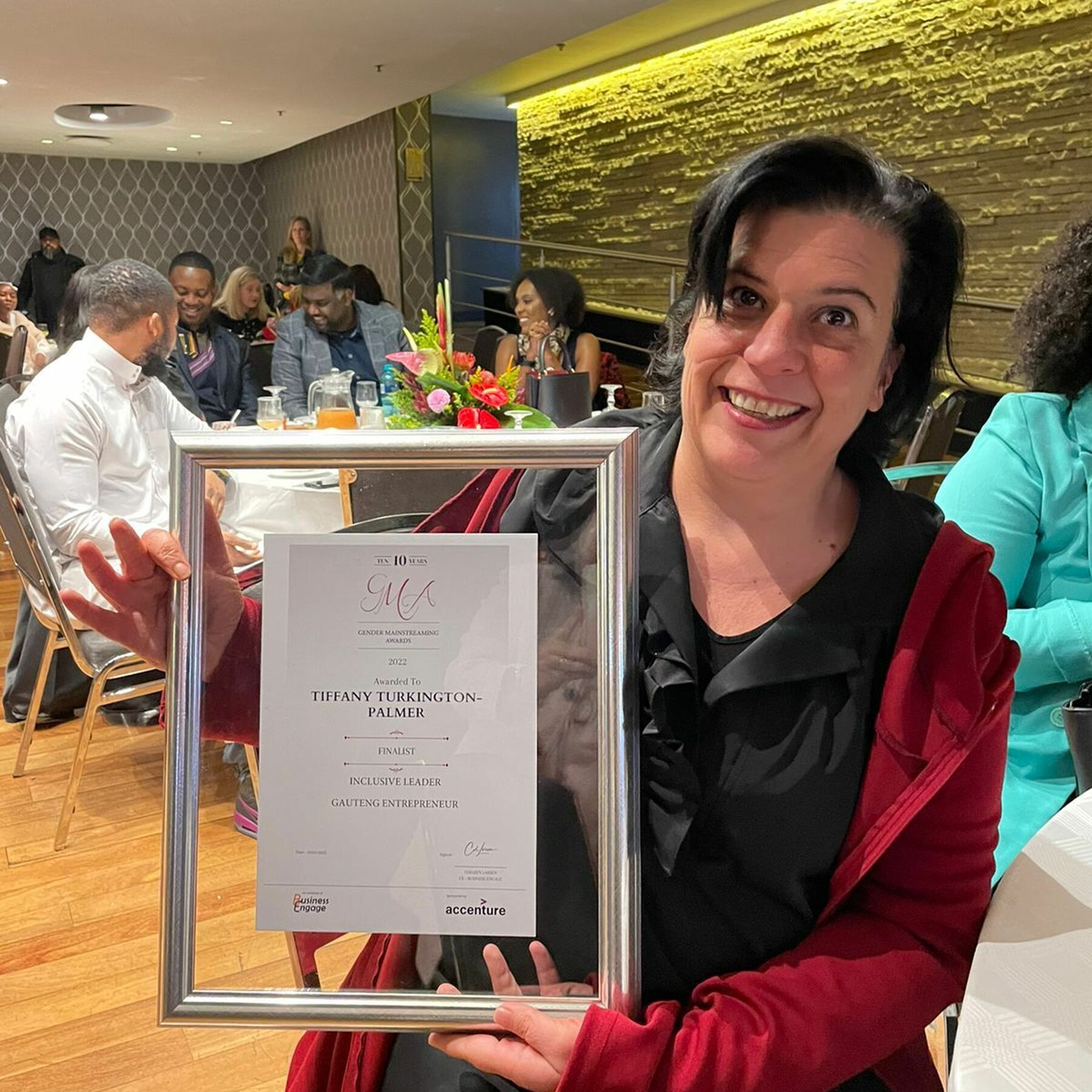 The Inclusive Leader category is nominated by a subordinate and awarded to a male or female who demonstrates business leadership qualities that are aligned to the ethos of gender mainstreaming. Their leadership style embodies a recognition of the provable benefits to their business that diversity brings, with special emphasis on gender.
According to Flow's submission: "Tiffany is an inspirational leader who truly cares about all of Flow's employees. She is highly strategic and smart, very down to earth, and has an incredible ability to make team members feel like part of the Flow family. She puts time and energy into getting to know each Flowstar on a personal level. Working with Tiffany is like being guided by a wise friend you truly admire and respect.
"Her ability to nurture, support and grow talent within the agency is exceptional. Flow's core value is that its people are its most important asset, and Tiffany lives and breathes this value – it's hardwired into her DNA. Flowstars are carefully selected to ensure that they, too, live and breathe the inclusive and supportive company culture, as well as bring the skills, knowledge and elusive X-factor that provide the best creative solutions."