Years come and years go, but it's always a good year at Flow.
"We celebrated our 12th year in business and did some great work with long-standing clients, including the Nelson Mandela Foundation, Mango Airlines, City Sightseeing, Hollard, Standard Bank, Constitution Hill and the Gauteng Tourism Authority," says CEO Tara Turkington.
"We also won some exciting new clients, among them Gautrain, the Industrial Development Corporation, MalaMala and Basil Read."
We're not going to lie – Flow loves winning awards. They are a gratifying recognition of the hard work that lies behind creativity. This year we did well.
"A big highlight of the year was winning all the awards we did," says Tara. These included a coveted Golden Loerie, for public relations (Nando's), and 10 New Generation Social & Digital Media Awards. We also won a South African Museums Association Award for best website (Constitution Hill).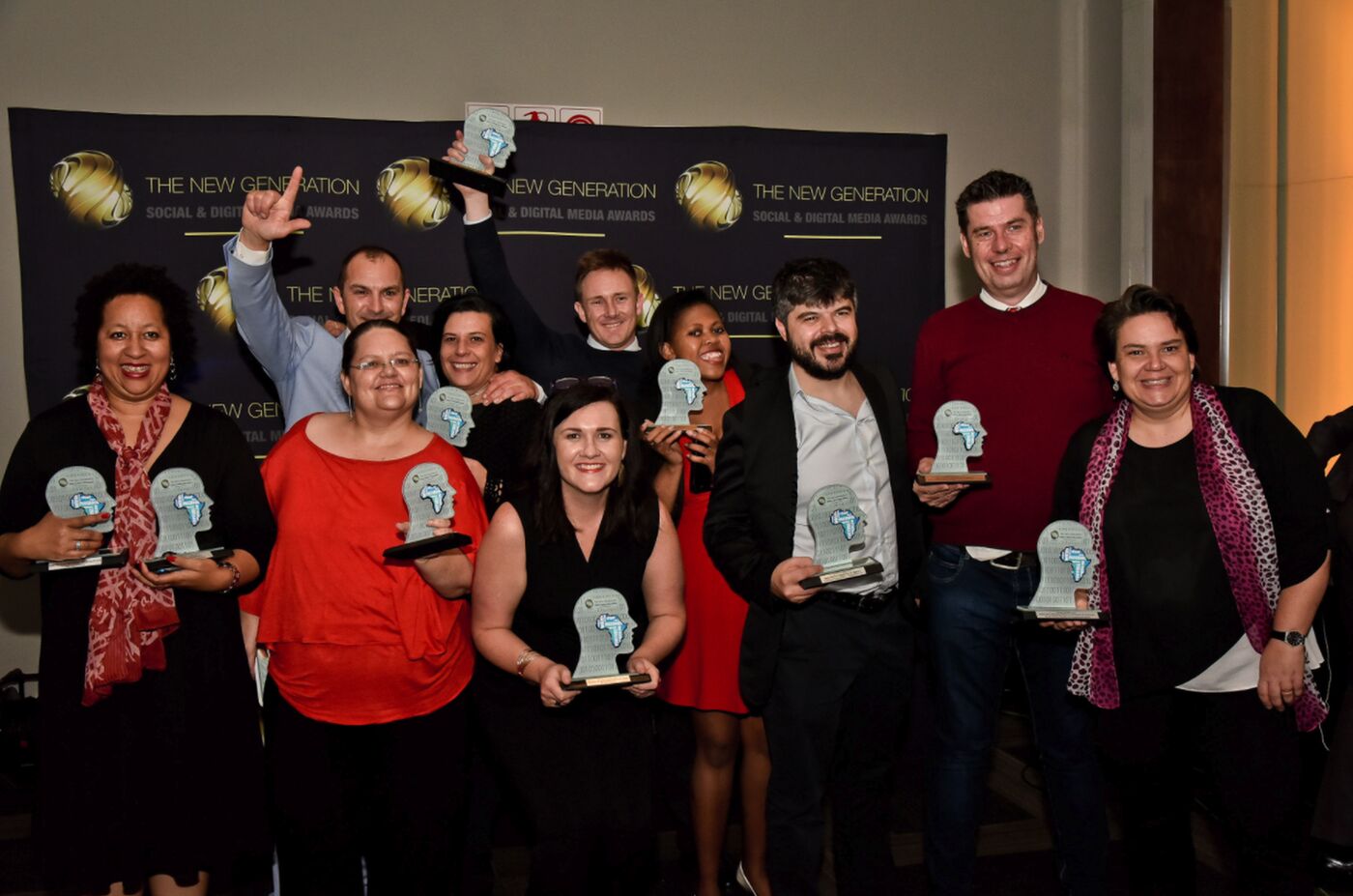 None of this would happen without the right people, says Tara. ​"In the end, though, what makes Flow the best place in the world to work is the awesome people we work with – the Flowstars. We work with clever, funny, pink-infused, inspirational people, who take their work seriously, but not themselves. I am grateful every day to be among them."
Tara and Tiffany also received a sought-after joint award from the US's International Women's Entrepreneurial Challenge Foundation.
Flow's Tara and Tiffany Turkington have received a sought-after joint award from the International Women's Entrepreneurial Challenge Foundation in the US. Read more here: https://t.co/VRdPO9U0t1

(Image: IWEC) pic​.twit​ter​.com/​V​1​7​0​F​l9HNq

 — Flow Communications (@FlowComms) December

1

,

2017
From redeveloping the business system for City Sightseeing (a highlight for Flow's head of digital, Richard Frank) to winning Flow's first-ever Cupcakes of Hope competition (the year's crowning glory for senior writer and editor Willem Steenkamp), there's always a Flowstar around willing to put heart and soul into a project.
The City Sightseeing project, which improved on work already done for the tourism company, meant learning a new programming language, says Richard. ​"The system now powers City Sightseeing's operations, and we're very proud have built a system that is able to process thousands of transactions a day and which provides real-time analytics to the business."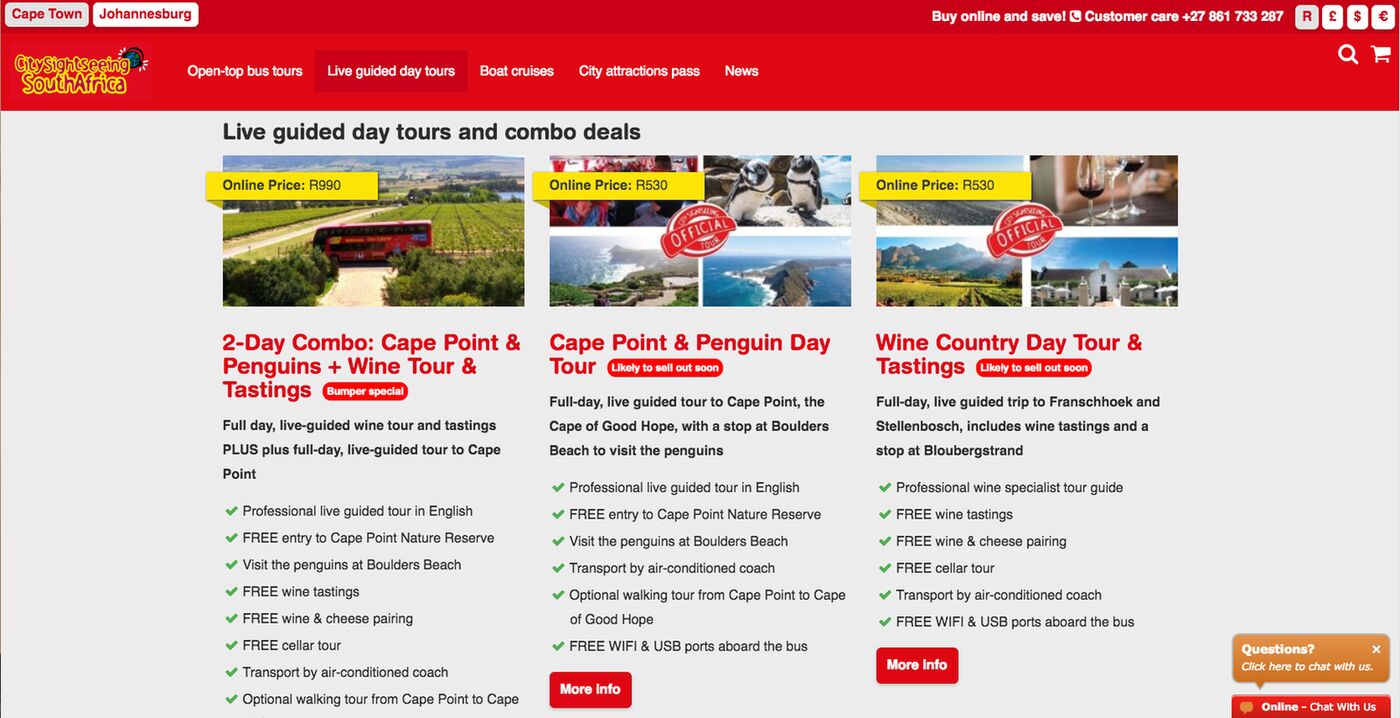 Amid the hurly-burly that is South African life, there is a quiet haven in the Mother City – the Two Oceans Aquarium's kelp forest exhibit. One of the highlights for Flow's Cape Town manager Kate Rau was designing and developing a game for the aquarium: Kelp Forest Quest.
It's always good to know that you have a solid team when crunch times come. That's what Flow's managing director, Tiffany Turkington-Palmer, had reinforced for her with one of the company's annual highlights: the Nelson Mandela Annual Lecture.
"It was so great to see a large Flow team spread across the country all pulling together to work as communication partners of the Nelson Mandela Foundation," she says. ​"The team produced an impressive amount of material that included event coverage, videos, photo galleries, public relations, the publishing of the full speech and a lot of content that covered impressions from the audience. Flow works at its best when we deliver across so many areas, and we were honoured to be part of this year's team."
Thank you to everyone who attended or engaged with the #NMAL2017 — we loved our speaker @AminaJMohammed, as well as interacting with our audiences. Here's to fighting gender inequality. And to #NMAL2018 and beyond! pic​.twit​ter​.com/​6​C​j​B​g​KF3VE

 — NelsonMandela (@NelsonMandela) November

25

,

2017
A highlight for senior writer and content producer Thrishni Subramoney was Maropeng's sequel to the Homo naledi story: the launch of an enormous exhibition, Almost Human.
The largest-ever public display of hominin fossils, Almost Human features Homo naledi, the most recently found member of our genus, and takes visitors on an interactive journey in the footsteps and tummy slithers of the intrepid Rising Star exhibition team behind the 2015 discovery (scientists had to squeeze through a chute at times only 17cm in diameter to bring Homo naledi to the world).
Flow is privileged to have many schools among its clients, and schools have featured in the highlights listed by several staff.
For project manager Angela Blake, working with Lebone II, a school run by the Royal Bafokeng Nation, was a highlight. ​"The school is extraordinary and nothing I have seen before in terms of a school (having worked at one before)," she says.
Flow's Durban editor, Christine Marot, also listed her work with a school – Uplands College in White River, Mpumalanga – as her 2017 highlight. It was ​"really rewarding" to work with a proactive and organised client who addressed queries instantly, allowing the website development to flow smoothly, she says.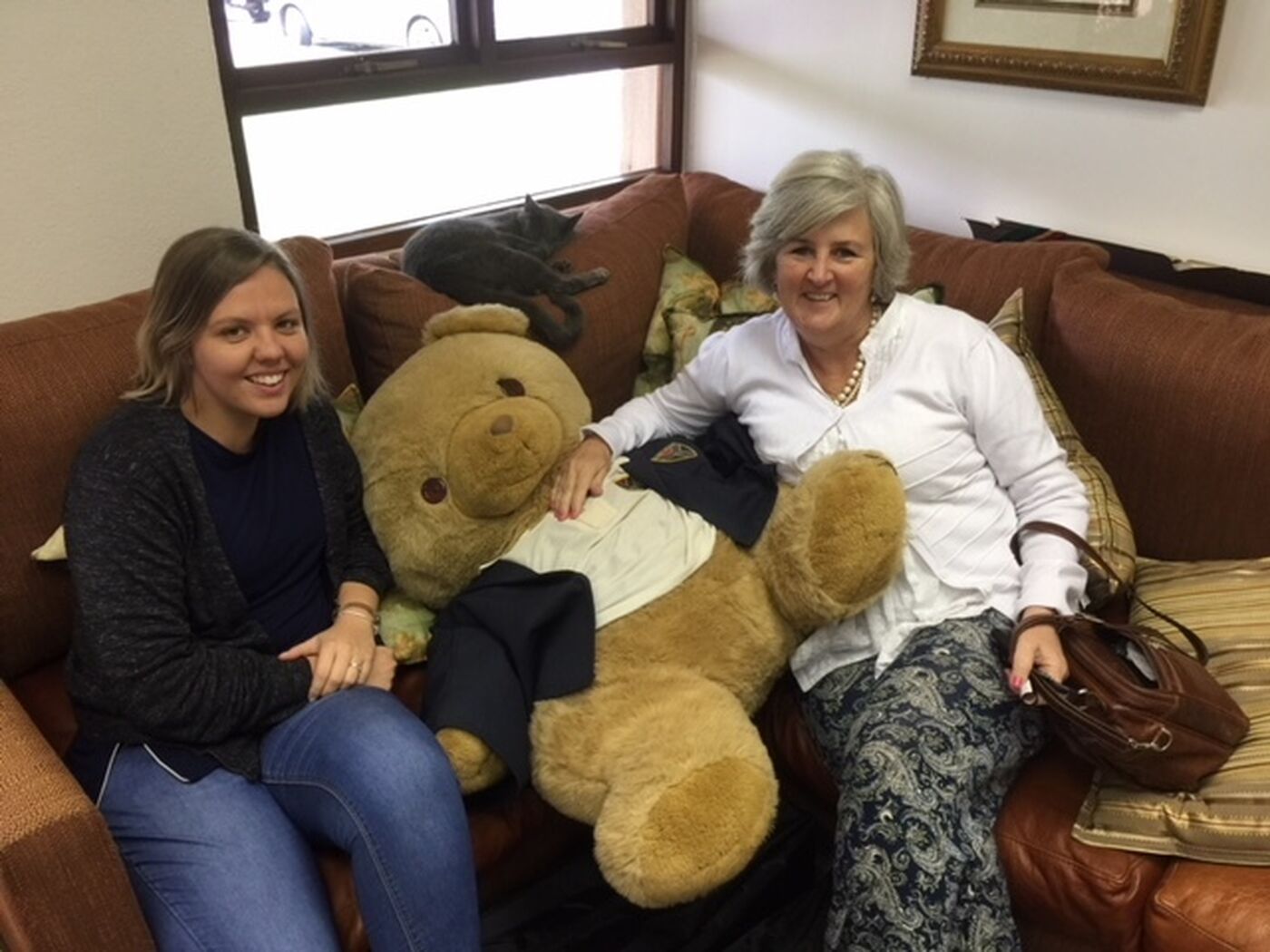 Showing that Flowstars often have to think on their feet – literally in this case – Flow strategist Kevin Collins chose an event that took place at the end of 2016, but was the kick-off for work in 2017, as his highlight.
"In January last year I was invited to talk to the staff of Dainfern College (all 200 odd of them) on branding as an intro to 2017, which I thought was a cinch until I arrived and discovered that the staff had experienced Barry Hilton for their intro to the previous year, and he was still talked about," he says.
"Terrified, I launched forth into a presentation that verged on performance as I was determined not to come second to a comedian. Exhausted after an hour and a half of regaling every trick I had up my sleeve, I received a standing ovation."
Flow business development executive Tondani Luvhengo listed writing her first-ever blog as the top note of her year. Tondani's highlight puts the spotlight on an important part of the Flow year: personal development.
Personal development is also on my list of highlights in 2017. I'm part of a team putting together a coffee-table book on the focal point of Hollard's Johannesburg campus: Villa Arcadia. The mansion was built in 1909 for Randlord Lionel Phillips and his formidable wife Florrie.
Not only have I learned a huge amount of early Johannesburg history, but I am for the first time ever intricately involved in creating a book. It is a fascinating experience that is testing my writing skills and every creative gene in my body.
Flow's head of public relations, Caroline Smith, had a list of highlights: ​"Spring Day for the South African National Blood Service, or the hyperimmune programme [to recruit hyperimmune blood plasma donors to alleviate the shortage of rabies immunoglobulin in South Africa]," she said.
"Or Casual Day and our flashmob [Edcon's flashmob at Johannesburg's Park Station in support of the National Council of and for Persons with Disabilities on International Disability Rights Day]. Or the Nelson Mandela Foundation's annual lecture. Or the emoji flashmob, or when we took the Smurfs to Expresso and SA Fashion Week."
The emoji flashmob is a good choice – it set a world record when more than 120 people dressed as emojis appeared at Sandton's Nelson Mandela Square to celebrate the Ster-Kinekor release of The Emoji Movie. Smurfette appeared on SABC3's Expresso breakfast show and at SA Fashion Week to put the spotlight on another Ster-Kinekor release: Smurfs: The Lost Village.
3 December 2017 is International Day of Person with Disabilities and we raised awareness the Flow way. #CelebrateDiversity pic​.twit​ter​.com/​k​H​T​l​9​PBbvw

 — Flow Communications (@FlowComms) December

1

,

2017
Flow's years are just packed, and to prove it, junior content producer Selinah Seipei listed meeting Lesego Zulu as her highlight. Zulu this year rejoined Trek4Mandela and summited Kilimanjaro despite losing her husband, racing driver Gugu Zulu, on Kenya's popular trekking peak in 2016.