Standard Bank is one of Flow Communications' newer corporate clients, giving staff in the writing studio a taste of the banking industry and all its intricacies – the world at work behind the ATM.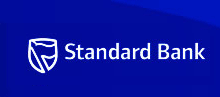 Flow currently works with several members of Standard Bank's Transactional Products and Services division, helping draft and sub-edit both internal and external communications, scripting anything from voicemail messages to sales presentations.
These communications and presentations are often complex and rich with information, and our challenge is to distil this information into copy that is understandable and appealing, and pruned of too much "bank speak". What this demands of us as writers is an understanding of complicated concepts, services and products that are sometimes far removed from our everyday experience – a challenge for us all!
Flow's Jade Archer helped Standard Bank script several voicemail messages – what sounds like a simple job:
"It was actually quite a challenge, because we had to ensure that voicemails were under 30 seconds long but contained all the relevant information. They had to be short, snappy and informative."
The multimedia presentations Flow is working on include one aimed at corporate heavyweights (CEOs, managing directors and the like), detailing the integrated transactional services and solutions Standard Bank offers to its top corporate clients. Another is for educating clients about the bank's new online platform in Africa, Business Online. They're both complex business areas to write about, requiring insight and intelligence, not just information, all flawlessly packaged in an easy-to-understand and accessible way.