Flow recently completed a rigorous certification process to become a member of WEConnect International, a global network that connects women-owned businesses to qualified buyers around the world.
"WEConnect International is constantly looking for successful women business owners to become part of the network that puts them in front of buyers looking for their product offerings. Through training and networking sessions, we educate fellow business owners on how to access new markets and grow their companies," says Jean Chawapiwa, country director for WEConnect International in South Africa.

Flow was invited to apply for membership after Chawapiwa met Flow chief executive officer Tara Turkington at a Women Presidents' Organization (WPO) meeting hosted at our Johannesburg offices last year.
"After several interactions with Tara and visits to Flow's offices, I was impressed by the company's successes and found Tara to be a chatty and warm person who shared key learnings from her business at our WPO meeting. One of our successes as a business network comes from the sharing, mentoring and business that is happening between our members," says Chawapiwa, adding that she enjoyed the cosy atmosphere at Flow. ​"Flow's working environment reflects the personality of the owners: warm, open and colourful."
WEConnect International identifies, educates, registers and certifies women's business enterprises that are at least 51% owned, managed and controlled by one or more women, and connects them with multinational corporate buyers. The organisation is active in more than 100 countries across Europe, Africa, Asia, Australasia, Latin America and North America.
There are two ways in which women business owners may join WEConnect International's global network: via free self-registration on the WEConnect International eNetwork, which allows for the creation of a business profile and access to training modules; or via certification, at a cost of US$300 in South Africa, which provides direct access to global corporates through proposal requests, match-making, training and networking events. Flow has completed the certification process and is now officially recognised as a women's business enterprise.
"Globally, WEConnect has over 5 000 self-registered women-owned businesses on the global eNetwork, 613 of which are South African," says Chawapiwa.
Flow's application for WEConnect certification involved a rigorous application process. Following our online application, a face-to-face assessment was arranged with the business owners to review documentation relating to the work we do, the company's history, several years' audited financials, company ownership profile, and proof that the business is fully functional and has the skills to be able to work with corporate members.
"Although we have a presence in more than 100 countries, the final certification assessment for all countries is managed by our office in Washington, DC, which gives our certification a global standard," says Chawapiwa.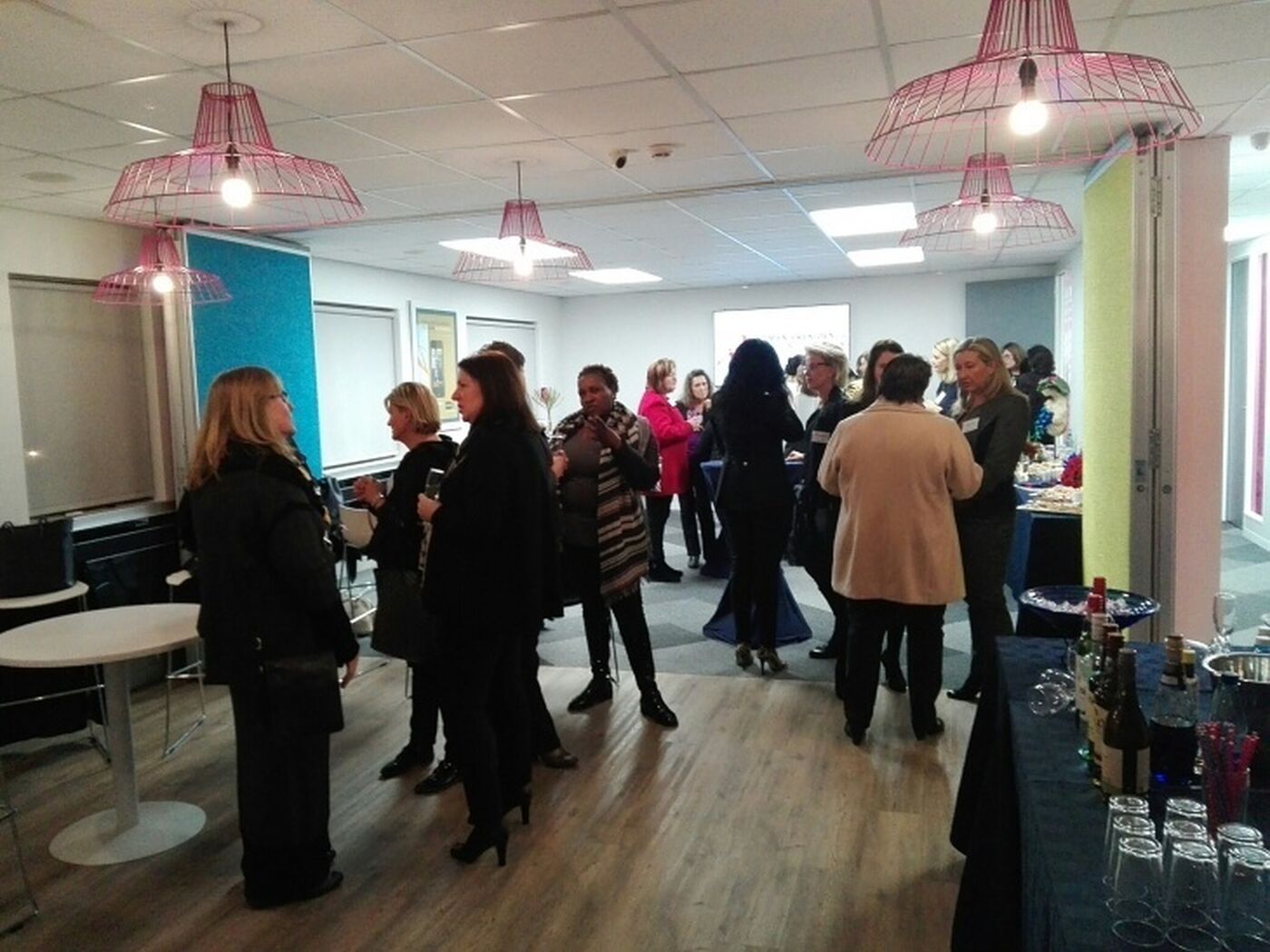 Any organisation keen to do business with Flow now has the assurance that the company has passed WEConnect's stringent certification process. Our new membership also provides us with a means of growing Flow's international footprint.
"Flow is now part of a global network of thousands of women-owned businesses. The benefits have been immediate, as we have already done some video production and other business with fellow members," says Turkington. ​"Becoming a member of WEConnect has created opportunities for networking with large, global corporates, which, in turn, will improve the diversity of their procurement bases."
To apply for self-registration, go to www​.wecon​nect​in​ter​na​tion​al​.org, or email Jean Chawapiwa on jchawapiwa@​weconnectinternational.​org. Join the network and meet representatives of Flow Communications at future sessions.