The Two Oceans Aquarium, situated at the V&A Waterfront in Cape Town, is home to over 8 000 animals from South Africa's oceans. Due to its unique location near the southern tip of Africa, where the Indian and the Atlantic oceans meet, the aquarium is perfectly positioned to display an incredible variety of marine life.
The aquarium approached Flow last year to redesign the websites for the aquarium itself, as well as the Two Oceans Aquarium Education Foundation. The foundation is a non-profit organisation (NPO) run as a separate entity to the aquarium that advocates for ocean conservation and is involved in inspiring people to look after our oceans.
The Two Oceans Aquarium tasked Flow with ensuring that both websites are reflective of the goals and work of the two entities.
"Before commencing the project, we conducted a brand strategy workshop with the client to work out the brand structure and align the two separate brands and websites," says Flow senior UX/UI designer Cara Wares.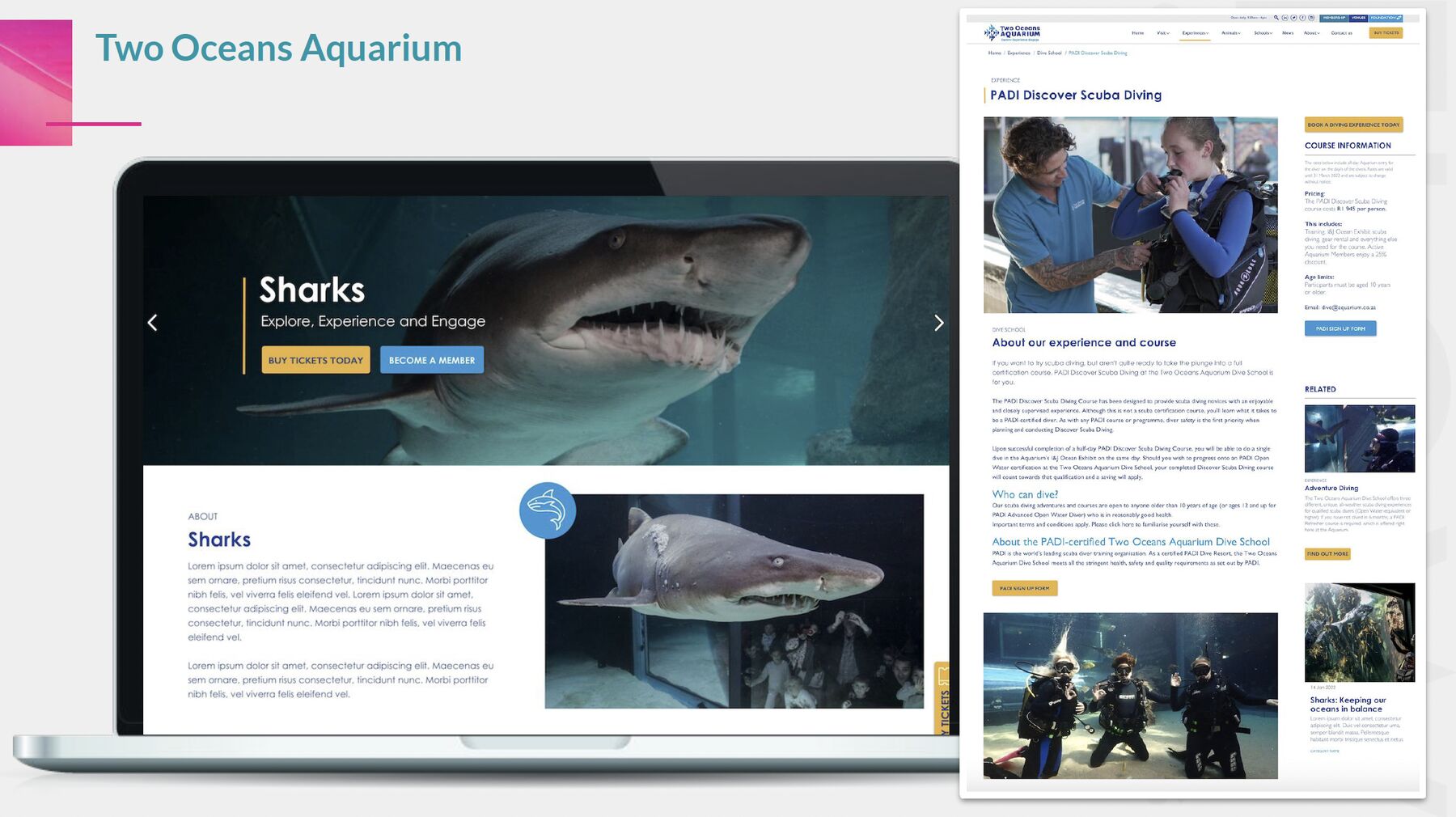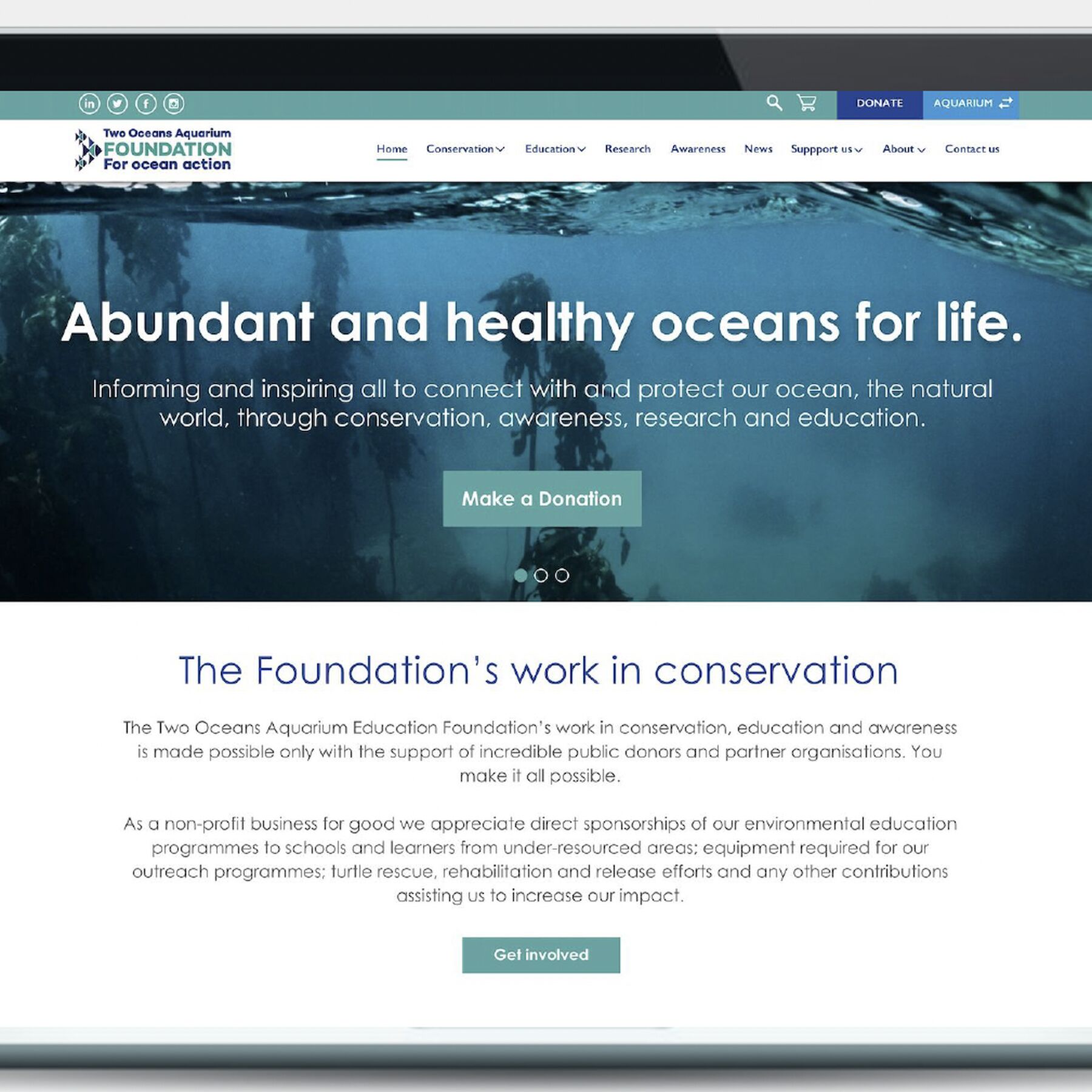 The aquarium website needed to provide users with information about what is on offer at the aquarium, whereas the foundation website needed to show the work of the foundation and inspire the creation of a community around ocean conservation, as well as indicate that it is an NPO.
The new aquarium website reflects the Two Oceans Aquarium's status as an industry leader and highlights its commitment to the ocean – it is committed to sustainability and inspiring current and future generations to take care of our oceans.
The website is an excellent gateway for the public to engage with the aquarium, and enables people to gain a much better understanding of its goals and practices, as well as the variety of experiences on offer.
The new website for the Two Oceans Aquarium Education Foundation also perfectly fits the brief, as it is clear from the landing page that its primary objectives are education, outreach and conservation. The site is easy to navigate and the donation portal is simple to use.
Updating the websites wasn't a straightforward task, as a lot needed to change, on both the front and back ends of the websites. "The website development had some major upgrades from the previous sites," says Flow web developer Fabio de Abreu, who worked on the project.
"The content management system (CMS) changed from ExpressionEngine to our new Craft 4 CMS. This provides better security, performance and user experience as a whole with regard to adding content and maintaining the website."
The new CMS means that content can be uploaded to the two websites from the same interface. This streamlines the content uploading process and makes it easier to keep the websites updated.
Flow business unit head Sarah-Jane Viljoen, who oversaw the project, says, "We are so proud of how well our team and the client team collaborated on this project, especially in the final sprint towards the finish line. We feel these are beautiful websites that will aid the aquarium and its foundation in spreading the message of ocean awareness and protection."