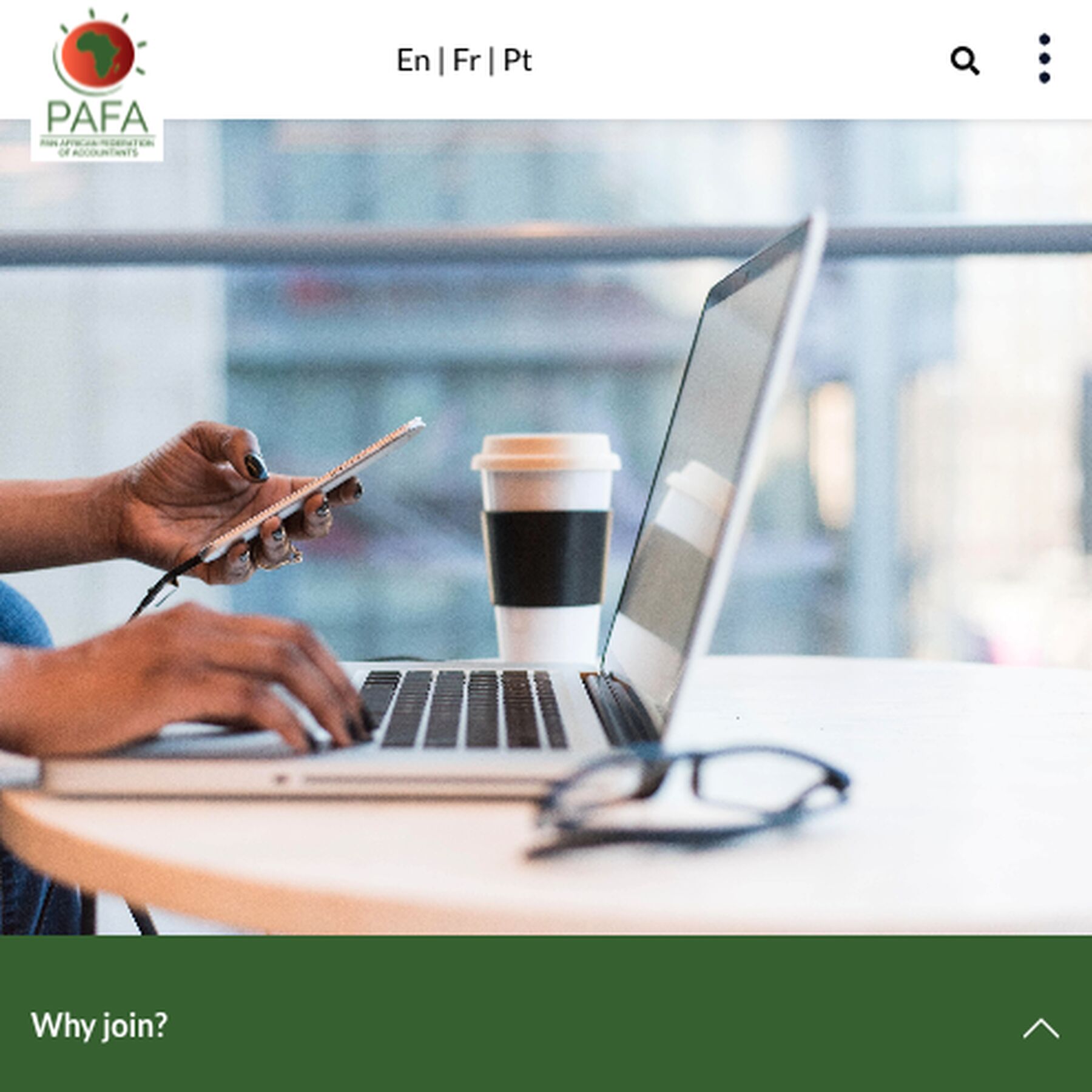 Flow is honoured to have worked with the Pan African Federation of Accountants (PAFA) since November 2021 to develop a new website in three languages. The English-language site went live on 20 June 2022, while the French and Portuguese versions went live on 8 September 2022.
"Established in May 2011, PAFA is a not-for-profit organisation that works to strengthen the capacity and influence of the accountancy profession in Africa," the federation explains on its site. "We are recognised as a regional organisation and network partner by the International Federation of Accountants. Our membership comprises 56 professional accountancy organisations in 45 African countries and five international affiliations."
Evans Mulera, adviser to PAFA in the Professional Accountancy Organisations Capacity Building Programme, says when the federation approached Flow, its vision was to create a dynamic, interactive and user-friendly website. It also wanted the site to be a "modern website to support strategic stakeholder engagement, value communication and brand visibility".
"When PAFA decided to create a new website, it knew it wanted a website that would convey a message of value creation for stakeholders and the public in line with its purpose, vision, mission and strategic objectives," he adds.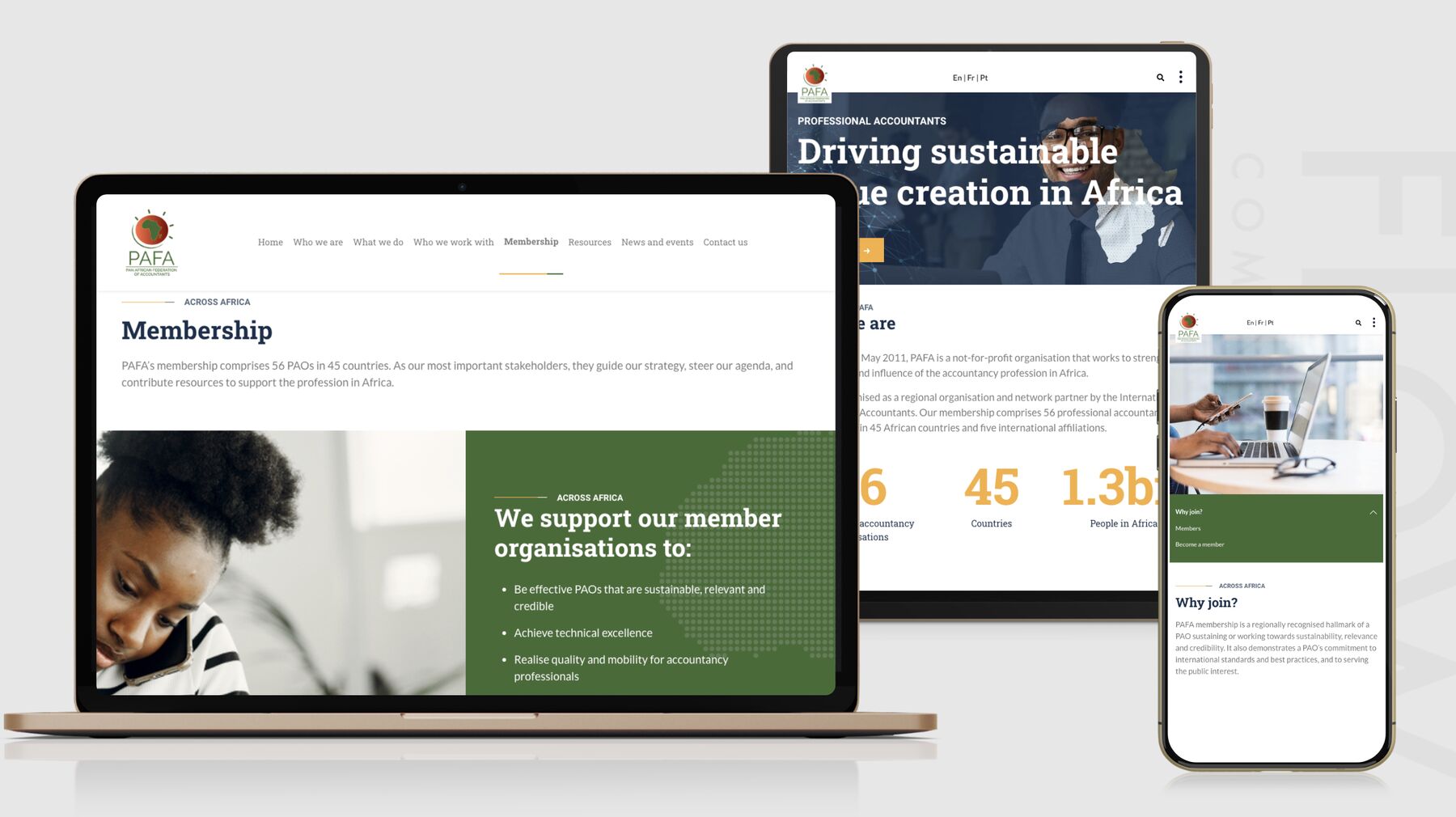 Calvin Milazi, the senior digital designer who worked on the PAFA site, says, "The vision was to create a website that was professional, modern and intuitive – a site that would communicate that PAFA is a non-profit organisation that works to strengthen the capacity and influence of the accountancy profession in Africa.
"The old website was copy-heavy. The most exciting part of designing the new site was designing it to PAFA's vision and adding our expertise to make it stand far removed from the old look and be visually appealing for the user," notes Calvin.
Says Avril Naidoo, Flow project manager on the PAFA account, "Working with PAFA was fulfilling for our team as we not only got the opportunity to work with a purpose-driven client, but also to do what we love best – in this case, designing and developing a website in line with PAFA's vision, mission and objectives, as well as ensuring that it is user-friendly and that content is easily accessible."
Flow is delighted that PAFA trusted our team to make its vision a reality.
"With Flow's help, we now have a website that represents our vision to create value for the citizens of Africa," says PAFA CEO Alta Prinsloo.
The website can be viewed here: https://www.pafa.org.za/.