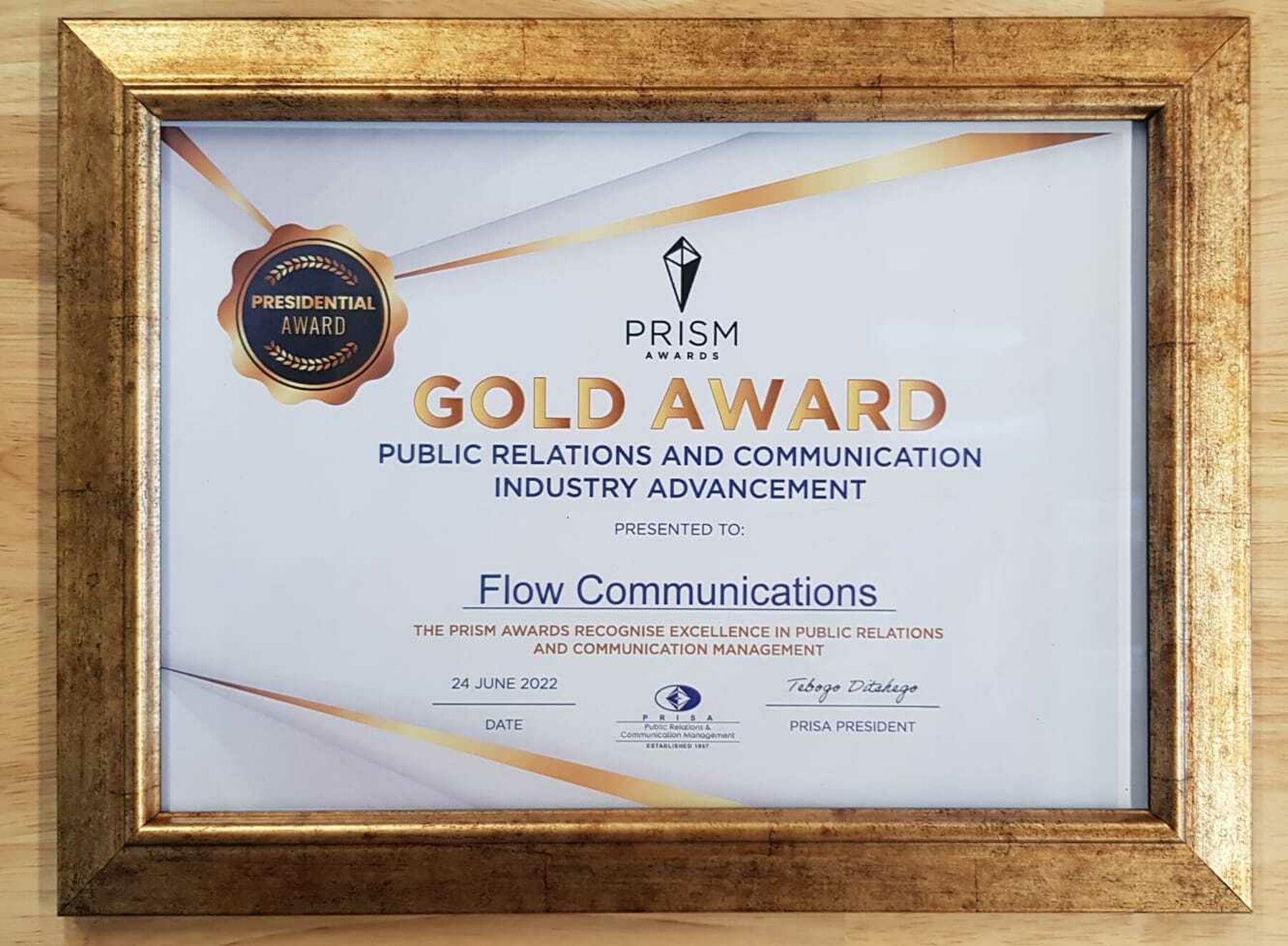 Flow was beyond surprised last Friday to receive a Public Relations Institute of Southern Africa (Prisa) Gold Presidential Award for advancing the communications industry in South Africa.
Prisa president Tebogo Ditshego announced the award at a Prisa working breakfast in Johannesburg. The event was held to celebrate the field of entries for the 2022 PRISM Awards that recognise public relations excellence and achievement.
Flow shares the Gold award with Weber Shandwick. A Silver award was given to Tribeca and a Bronze award went to Retroviral.
In handing the award to Flow head of PR Caroline Smith, Tebogo said our agency is a strong and compelling voice for excellence and professionalism in communications, advocating for a proud and accomplished national communications sector. Flow flies the flag of professional communications high, he said, and is well deserving of the special Gold Presidential Award.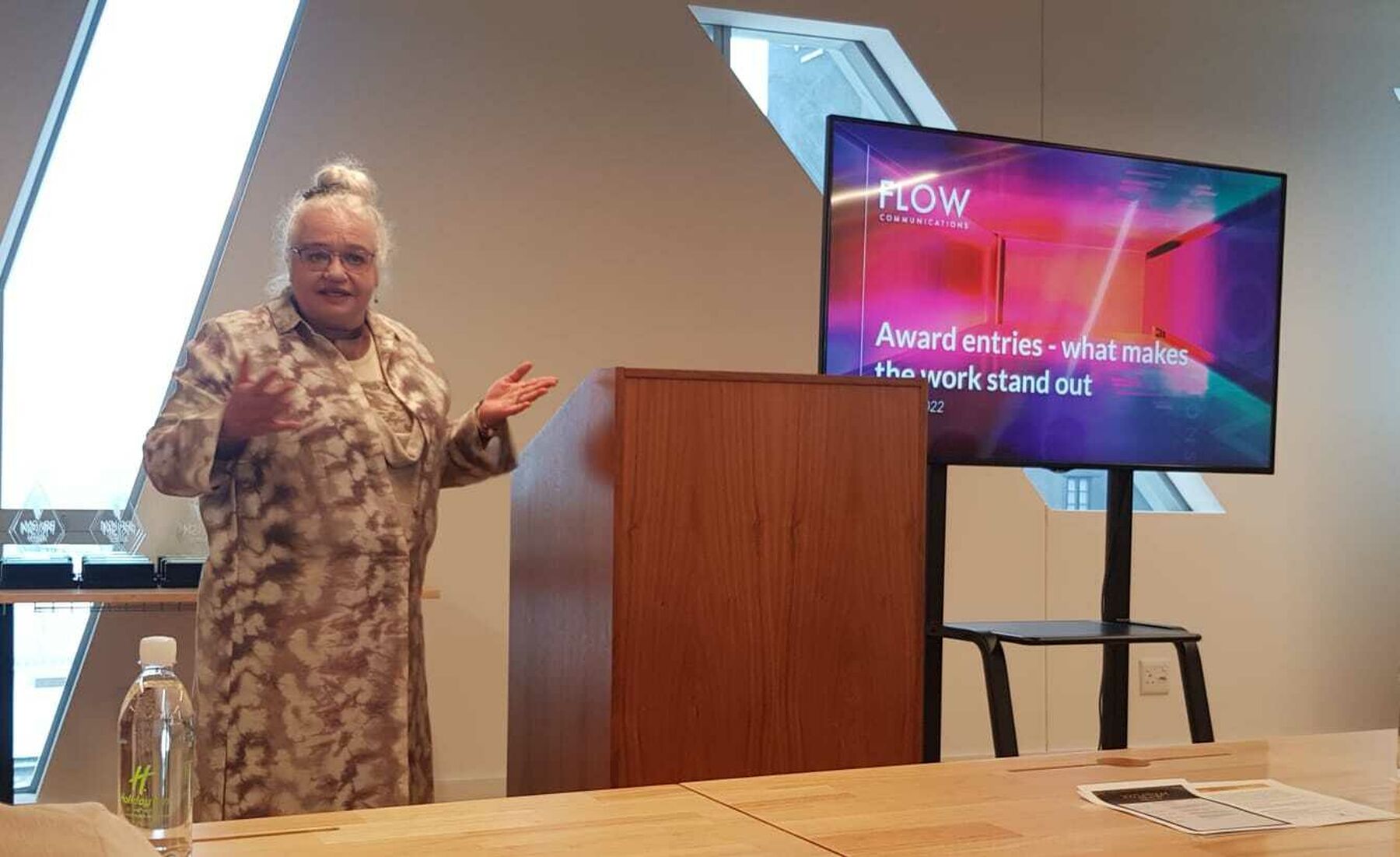 "As one of the chief judges of the 2021 PRISMs, I have an inside track to the exceptional work of the wider South African communications sector. There are excellent communications agencies in South Africa, and there are brilliant, inspired communicators working in those agencies," Caroline said.
"It's truly wonderful for Flow and Flow's people to be singled out in this way. Our most sincere thanks to Prisa for this honour. Our congratulations, too, to the wider national communications service industry.
"I truly believe that South Africans are world leaders in engaging, effective communications services. It is a real honour to find ourselves in excellent professional company. We may be competitors out there in the market – but we're united and in partnership to grow the national industry, deliver service excellence, and lead from the front globally as a sector."