Awesome things happen when women business owners get together! And things get even more awesome when the members of the Women Presidents Organization (WPO) gather for their annual conference which, this year, took place in Las Vegas.
Flow was there to do live coverage of the three-day event from 10 to 12 May across the client's social media channels.
The conference took place in the form of the 2023 Entrepreneurial Excellence Forum, attracting 800 attendees – and to say that the event was amazing is simply an understatement.
The WPO is a global collective of successful female business leaders and provides a space for women business owners to learn from peers, share experiences and network.
It was great to see how such powerful women, a true sisterhood of successful entrepreneurs, came together to learn, exchange ideas freely and willingly, network, connect, let their hair down and have fun.
WPO CEO Camille Burns summed it all up succinctly after the event, writing, "There is something magical and deeply energising when over 800 women leaders get together to share, learn, affirm one another and focus their sights on even greater business heights."
Burns said she loved the keynote speeches. Zoe Chance from the Yale School of Management, for example, taught the delegates that "influence is your superpower", she said.
"She spoke about the power of asking for things, and the importance, if you are a leader, of giving opportunities – and not only to those who ask – to avoid perpetuating privilege (those who are more privileged are statistically more likely to ask for and receive what they want)."
Burns wrote that Chance challenged the delegates "to do more of just asking for what we want", since the "foundation of influence is to just ask".
"Ellen Leikind, founder and CEO of PokerDivas [a company providing corporate team-building and leadership programmes], reminded us that to be successful, we need to be cognisant of not operating from a place of fear (it was also fun watching 800 competitive women learn to play poker)," Burns added.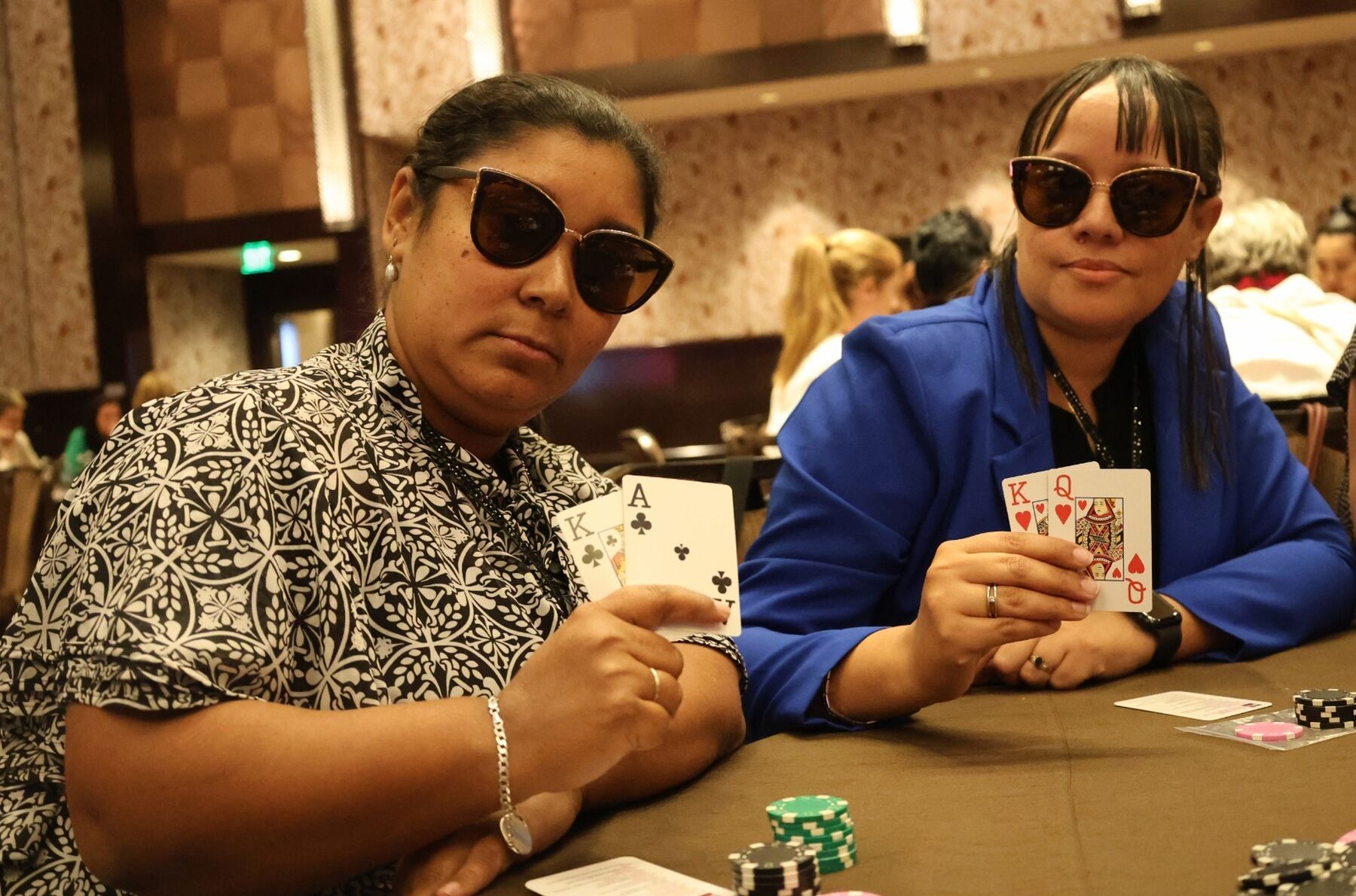 She described Sandra Douglass Morgan, president of the Las Vegas Raiders, and Kristi Coleman, president of the Carolina Panthers, as "inspiring in the way they are leading NFL [National Football League] football teams – roles which are still (sadly) unusual for women to occupy".
Burns added, "Jade Simmons, a concert pianist who raps and jazzes up the classics for modern audiences, gave a poignant and uplifting experience. She spoke of the power of finding your purpose, which is more than your work. 'Your purpose is not the thing you do,' she said. 'It's the thing that happens in others when you do what you do.'"
WPO member Jennifer Lahey posted after the conference on social media: "An outstanding week in Las Vegas at the Women Presidents Organization's Entrepreneurial Excellence Forum #2023EEF! As a member of the WPO, I value the opportunity every year to connect, learn and build long-lasting friendships with powerful ladies across the globe.
"Not only did I learn how to play poker, which I hear is the new golf, as members, we also celebrated the 50 Fastest Growing Women-Owned/Led Companies! Huge accomplishment, beyond proud to know these ladies."
Lahey also shared her best quote of the conference week with her social media followers: "Be the person you want to meet."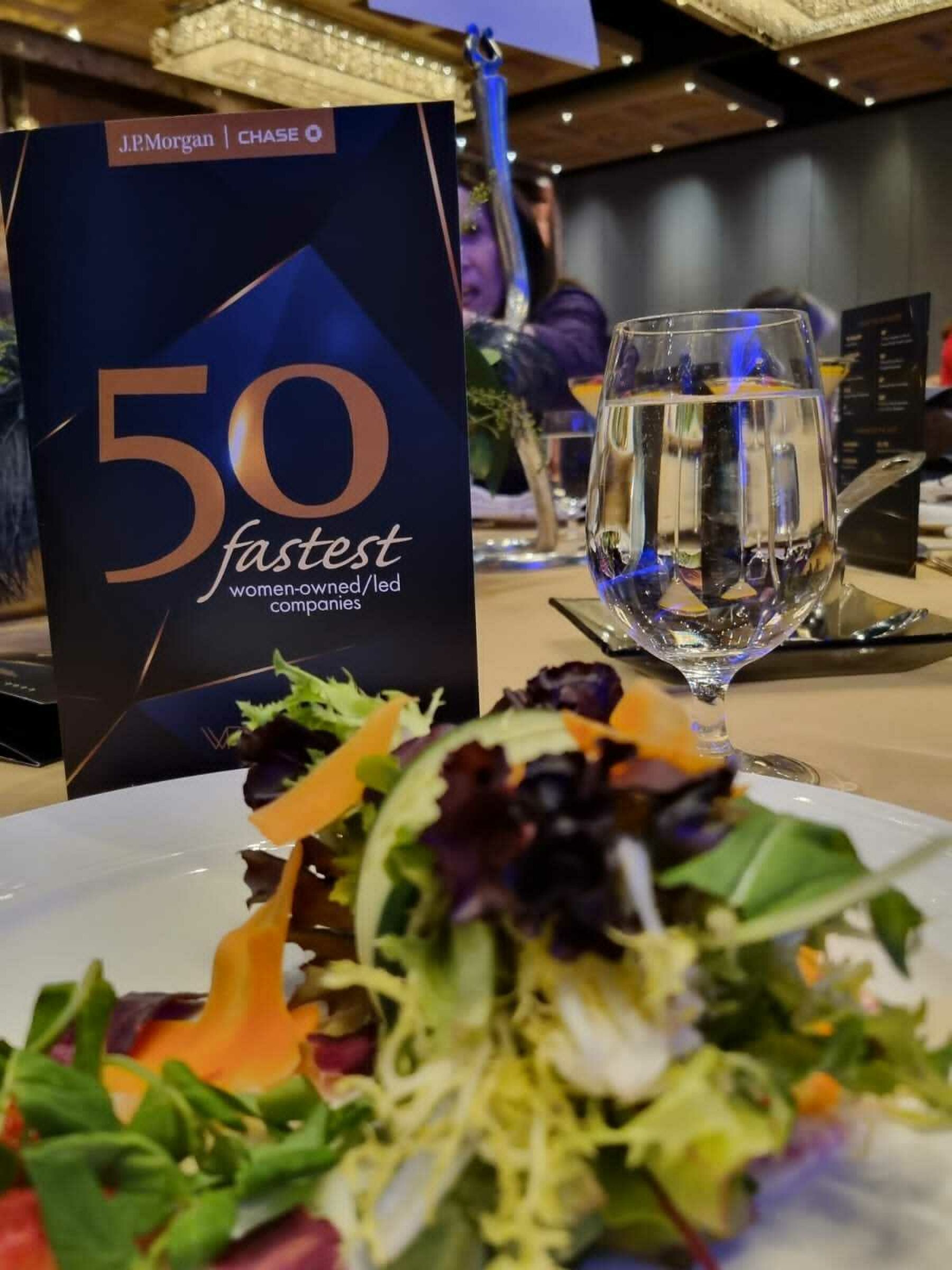 From 8 to 12 May, in the days leading up to the forum and directly after, the social media content around the conference accumulated a total reach of 1-million, and 6.5-million impressions.
Flow CEO Tara Turkington, who was part of the Flow team covering the event, said: "I loved every moment of the Women Presidents Organization's 2023 Entrepreneurial Excellence Forum #2023EEF in Vegas this year. I'm leaving with so many insights and learnings, and so much new energy …
"There is something truly magical about being in the presence of more than 800 WPO sisters who are so humble and generous with their knowledge and experience. I loved Vegas – I met Batman and Elvis and witnessed several weddings – and am already looking forward to next year's conference in Colorado."