The past 12 months have been demanding yet highly rewarding. As we begin a new year, it's worthwhile pausing to reflect – and here are some of our Flowstars' highlights of 2022.
Flow Communications won big at the 2022 PRISM Awards (widely regarded as Africa's most sought-after public relations and communications awards). With a whopping 21 PRISMs in total, this marked the most successful year for Flow at these awards.
"Winning 21 awards at the PRISMs was exceptional – I've never been to an awards ceremony where I've had to go up to the stage so often," says chief technology officer Richard Frank. One of the biggest highlights of the event was Flow winning the gold award for best large public relations consultancy of the year.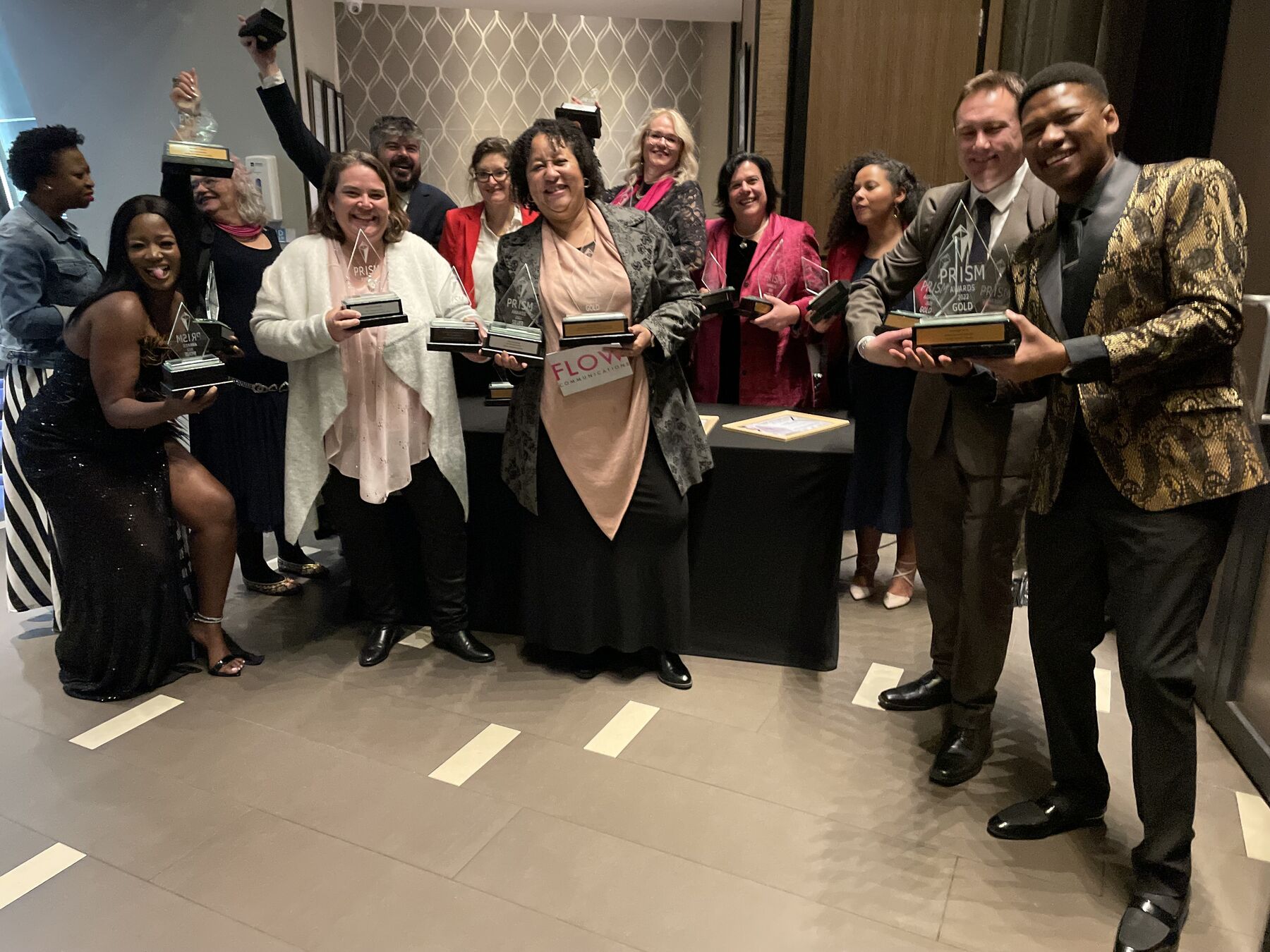 Reflecting on other major work highlights for the year, Richard says, "Daily Maverick's The Gathering was an epic event I was proud to be a part of. The online platform we developed for the event worked without a hitch and the audience participation was great."
He adds that completing the Stanford Graduate School of Business's Stanford Seed programme with the rest of the management team was "an incredible learning experience".
"The lectures from Stanford professors and the course work were like a mini MBA that sets our management team up well for the future. I also enjoyed working on the Flow Connect series – it was enjoyable to share expertise with our clients in the form of 30-minute webinars."
For finance manager Mercy Moyo, securing Flow's B-BBEE level 1 rating once again was a major highlight. This was the first time Flow had been audited as a generic company (with a turnover of more than R50-million a year) and the audit requirements are more onerous than for a qualifying small enterprise, so getting it right the first time in this category was just phenomenal, she says.
Mercy adds that Flow's sister company Flow Travel has had three profitable quarters and "massive revenue growth", which is a great achievement since travel has been depressed due to the Covid-19 pandemic. "To achieve such great results kind of makes me feel like 'we've got this'," she says.
Winning a major South African Reserve Bank account for a communications strategy around changes to the country's currency, to be rolled out over 18 months, was a highlight for project manager Refiloe Mothapo. "It's a big achievement to be working on this exciting project."
Fellow project manager Nicky Whall says "working with clients who are kind and cooperative – who make it easy to produce good work" is something she appreciated in 2022.
For senior account executive Edwin Reichel, a major highlight was the TikTok campaign that Flow executed for client Elegant Fuel. "We really did not know what we were letting ourselves in for, but the client trusted us and the results were phenomenal," he says. The campaign was launched on the Thursday before the Easter long weekend and hit 100 000 views by early evening!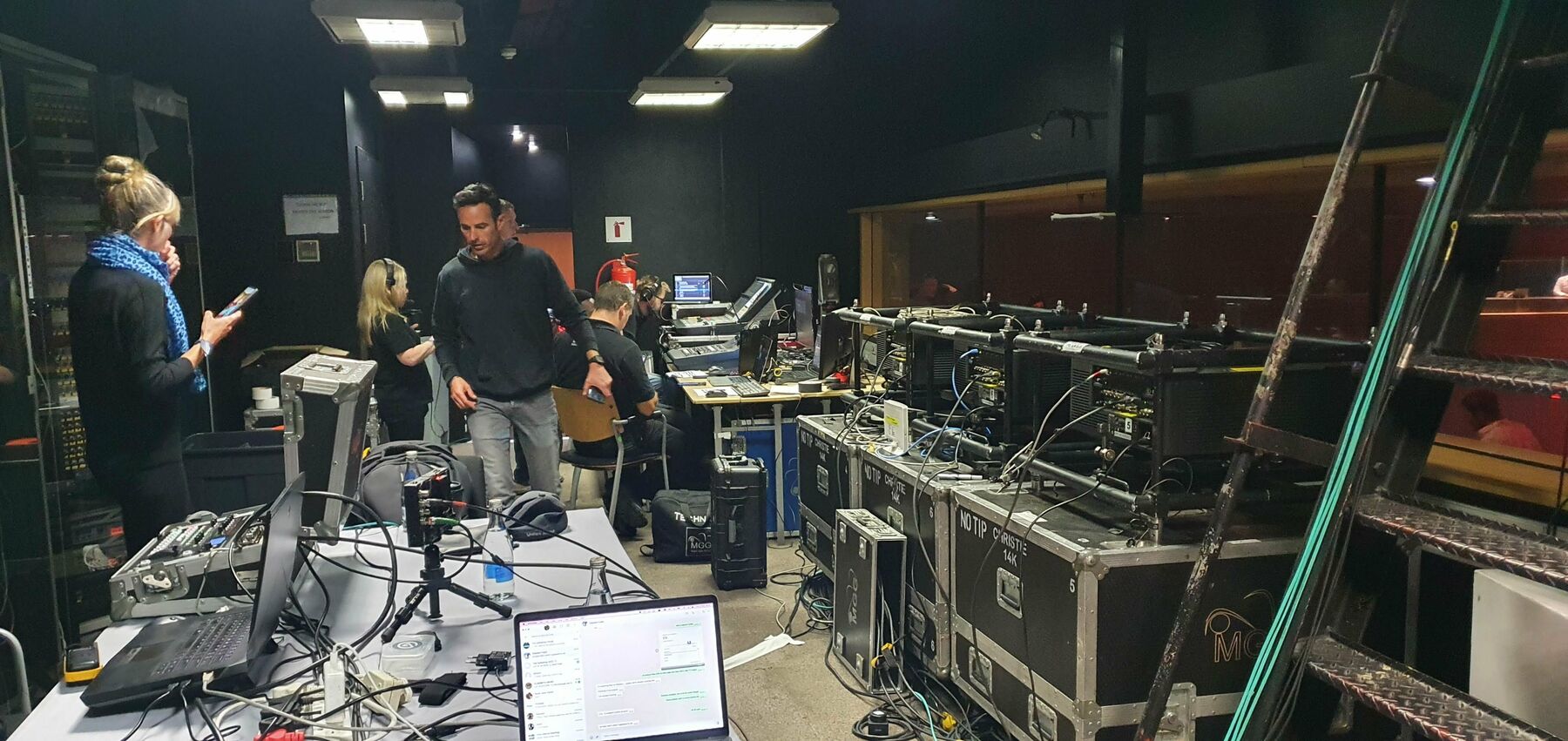 Senior writer and editor Willem Steenkamp also had a very successful year at work. One big assignment has been conducting the research and doing the writing for two books forming part of the Department of Sport, Arts and Culture's series on "living human treasures". His subjects are Vho Esther Sinyegwe, a Venda traditional musician and dancer, and Oom Petrus Vaalbooi, the traditional leader of the San nation in South Africa. He mentions that these are "two very different stories, from two remote corners of our beautiful country, and both food for my soul!".
Speaking about his personal highlights of the year, Willem says, "One huge thing has been really connecting with my child, who came out as trans a year ago. This has been a sometimes difficult path to walk, but also incredibly fulfilling, and we're closer than ever."
Just about all travel businesses were heavily affected by the Covid-19 pandemic, including Flow Travel. However, head of travel Janice Keeton's major highlight was "the turnaround from two years of pandemic with very little travel to the opening up of destinations once again".
The resurgence of travel has sparked Flow Travel back to life. "The demand from clients to travel, visit loved ones and just enjoy their freedom to connect to the world was uplifting. Masks began to disappear, faces reappeared and governments started to relax all those awful Covid rules that were in place. Finally, the travel business is once again viable," says Janice.
The bigger picture
While it is exciting to look back on Flow's year, it is also important to reflect on our global context. Russia's invasion of Ukraine on 24 February 2022 led to global food and energy crises, and displaced millions of people. "I'm astonished at how ill-informed people are about this terrible conflict, which impacts on all of us – our poorest compatriots the most, as always," comments Willem.
The last 12 months also brought more evidence of the global climate crisis. Considering record-breaking heatwaves, Europe's worst drought in 500 years and the devastating floods in Pakistan killing at least 1 739 people, the call to save the environment is more important than ever before.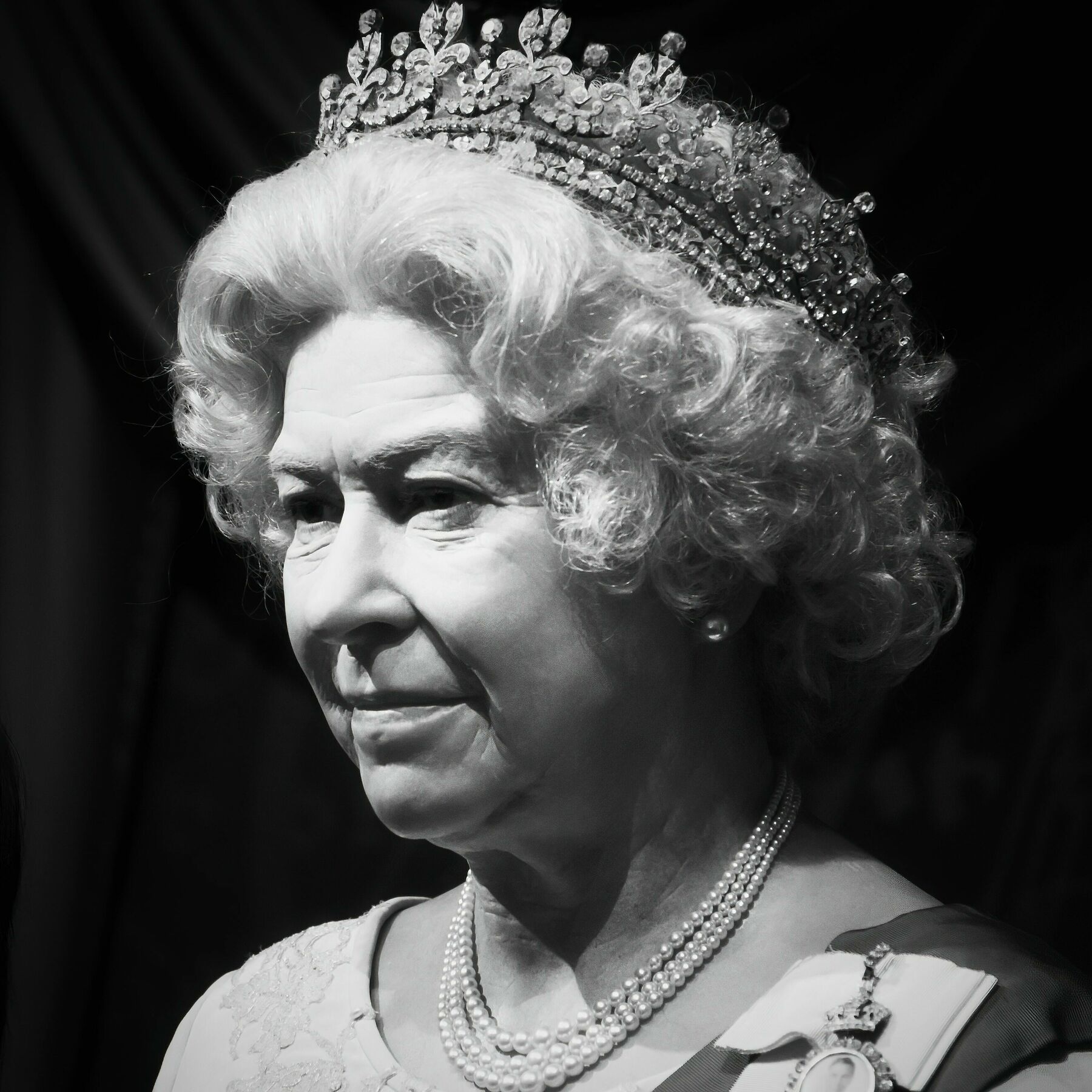 Other major news included the United States Supreme Court revoking women's constitutional right to abortion, the United Kingdom's Queen Elizabeth II passing away at 96 after 70 years on the throne, and the world population surpassing eight billion on 15 November 2022.
Overall, Flow had an incredible year and is looking forward to a new chapter with much excitement. Well done to all Flowstars – let us all start 2023 with a bang!