We're always ready to fill the champagne flutes when a client is recognised for their outstanding work, and that's exactly what we did on the night of 13 July when long-term client Hollard won a 2022 Marketing Achievement Award.
Hollard took the stage at the awards ceremony in Sandton to receive a silver Internal Marketing Award for its 2021 #DoItOnPurpose campaign, which aimed to encourage staff engagement with the company purpose.
"We're truly thrilled for Hollard. We just love it when a client's work – and ours – is recognised in this way," says Flow managing director Tiffany Turkington-Palmer.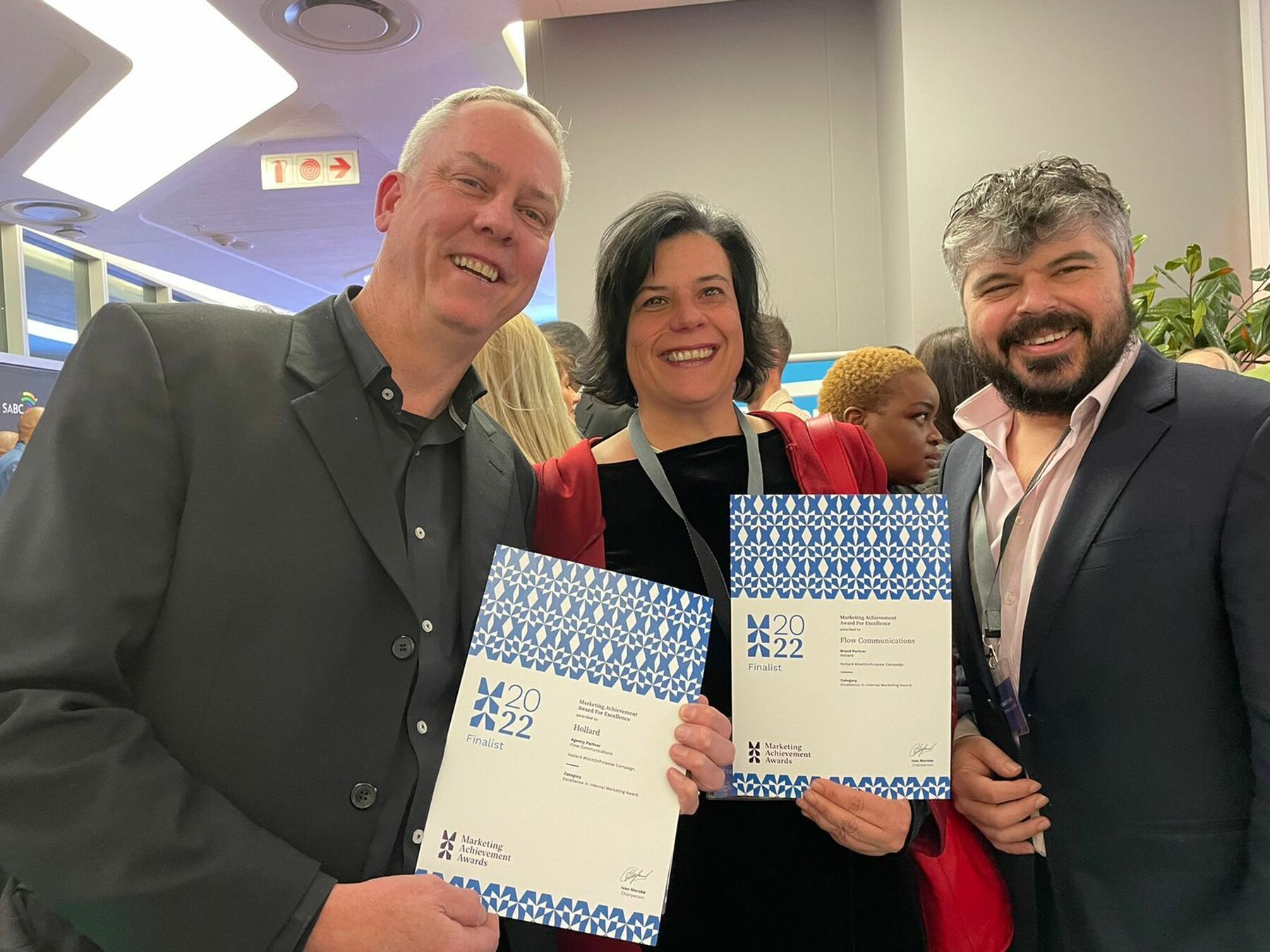 Flow Communications helped the insurance giant, which has been a client for more than 10 years, execute this campaign. The project kicked off while South Africa was still in its Covid-19 lockdown, and aimed to reignite staff interest in, and knowledge of, the company's purpose and values. Better still, it also aimed to reinvigorate Hollardites on a personal level, acknowledging that the isolation of lockdown was taking a toll on personal motivation.
Hollard worked with Flow to create a digital game using the company's five core values as themes – one theme a week for five weeks. Each theme represented a level of the game. For the duration of the game, a Purpose Champion was announced each week – the person who scored the highest points for that week. Apart from weekly prizes, there was also an overall prize for the Hollardite who scored the most points for all five levels combined: a trip to Tokyo!
The digital game concept worked very well, attracting higher-than-expected participation, and now Hollard has scooped the ultimate recognition: a sought-after Marketing Achievement Award.