More than 210 delegates, including 54 awardees speaking 33 languages and representing 52 successful companies and 23 countries, made up the select group attending the International Women's Entrepreneurial Challenge (IWEC) Foundation in Seattle, US, earlier this month – and Flow's own Tara Turkington and Tiffany Turkington-Palmer shone bright among them.
CEO Tara and managing director Tiffany received a joint award at the 2017 IWEC Conference from 12 to 14 November, which marked the organisation's 10th anniversary.
They were nominated by the Cape Chamber of Commerce & Industry. According to its president, Janine Myburgh, the Chamber was proud to have the sisters represent not only the Chamber, but the country as a whole. "Apart from being two amazing women, the Cape Town Chamber of Commerce was also looking for individuals who met a set of exacting criteria, and who would be able to represent the Chamber abroad. We found that and more in Tiffany and Tara."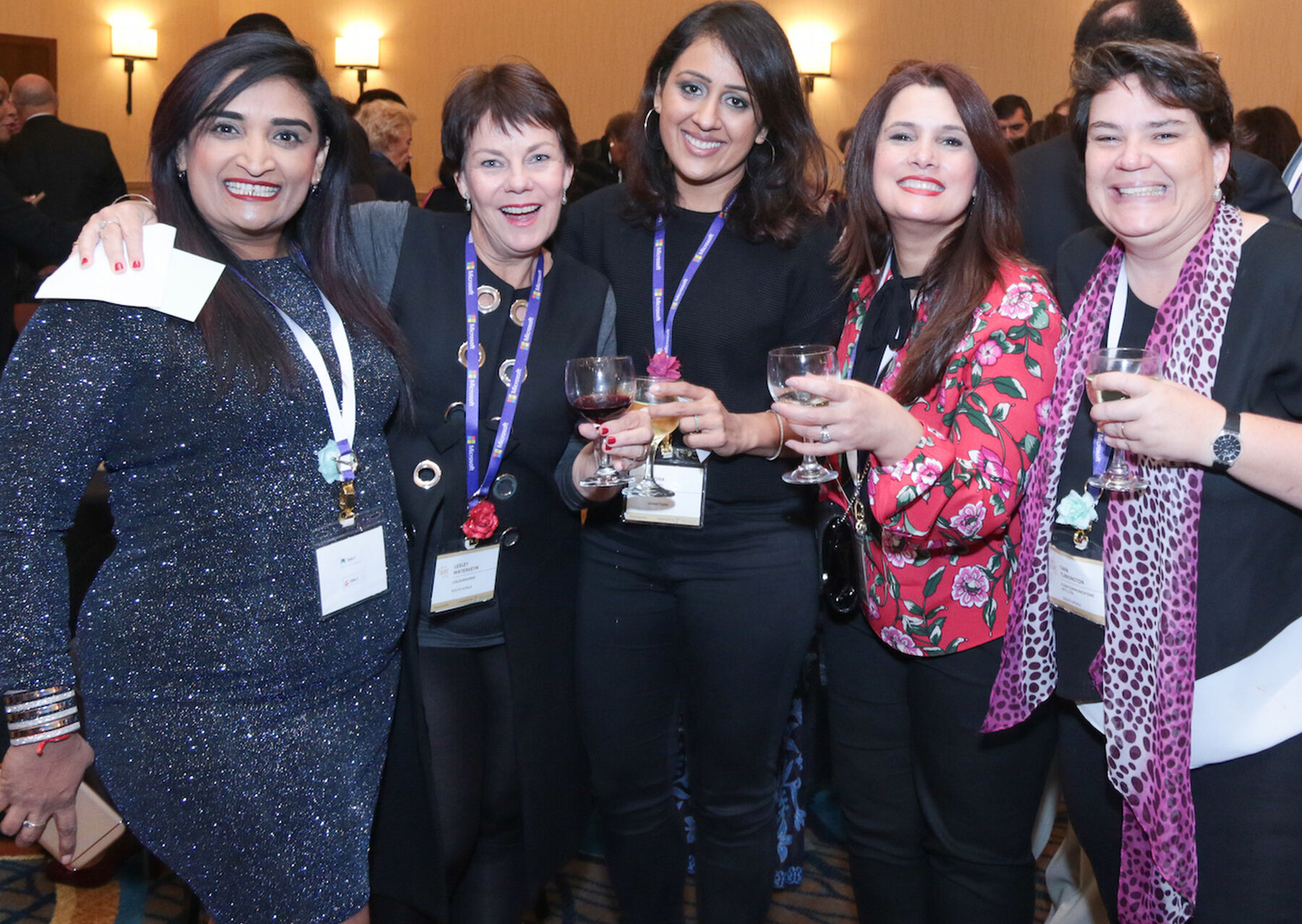 IWEC is a global non-profit initiative providing networking, educational and mentoring opportunities for successful women business owners. Its aims include boosting knowledge exchange, new ventures and social interaction.

The organisations of the awardees at this month's event, held at the Microsoft corporate headquarters, boast a combined annual revenue of $1.6-billion and collectively employ 31 318 staff. They represent a wide range of industries, from architecture, construction and manufacturing to engineering, hospitality, mining, oil and gas, and – of course – communications.
"The conference was inspirational, mostly because of the quality of the delegates. Every single woman we spoke to was amazing and has built a substantial business," says Tara, explaining that many of the presentations were on technology, centring around artificial intelligence, the knowledge economy, blockchain (the technology at the heart of bitcoins), the Internet of Things and big data.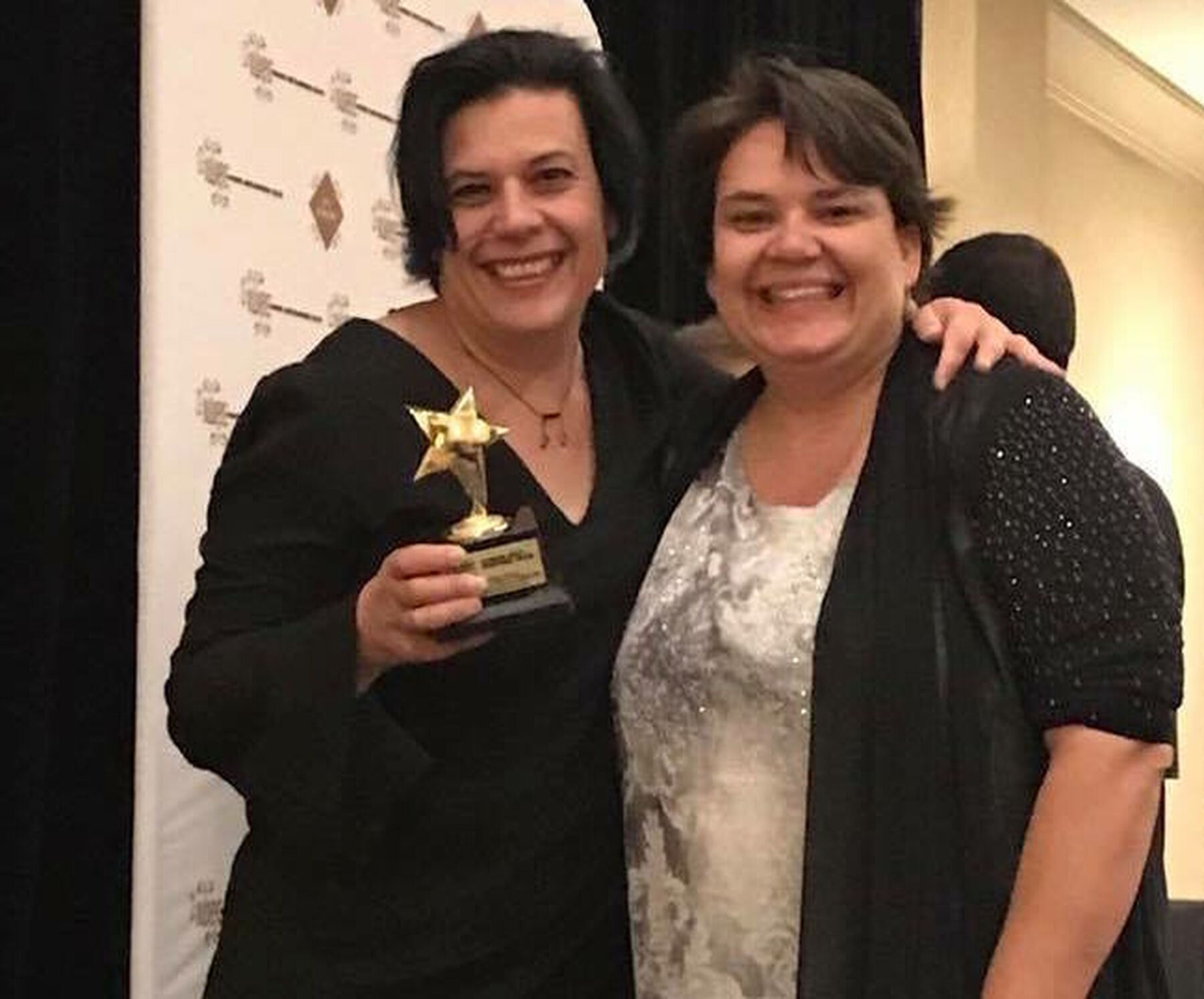 "I really took away that neither artificial intelligence nor big data is anything without content – analysing it and using it. The knowledge economy has a brighter future than ever."

As an example, she explains, new advances in nanotechnology can detect cancer years before older technology can, but big data does need to be analysed, or "panel beaten" into knowledge. "This is reaffirming to Flow as a company that focuses on knowledge production and curation."
According to Tara, one of the highlights of the conference, themed "Connecting women businesses globally: accelerating growth through innovation & technology", was listening to keynote speaker Pete Martinez, chairperson and CEO of high-innovation enterprises Game Changer Tec and Sivotec Analytics. "He spoke a lot about the Internet of Things and how technology can improve our knowledge to make provision for the future."
Tiffany adds, "It was the first time at IWEC that two sisters have won an award – it was very special for us to win it together." She describes the two-day conference as "wonderful, inspirational, interesting, thought-provoking and mind-broadening".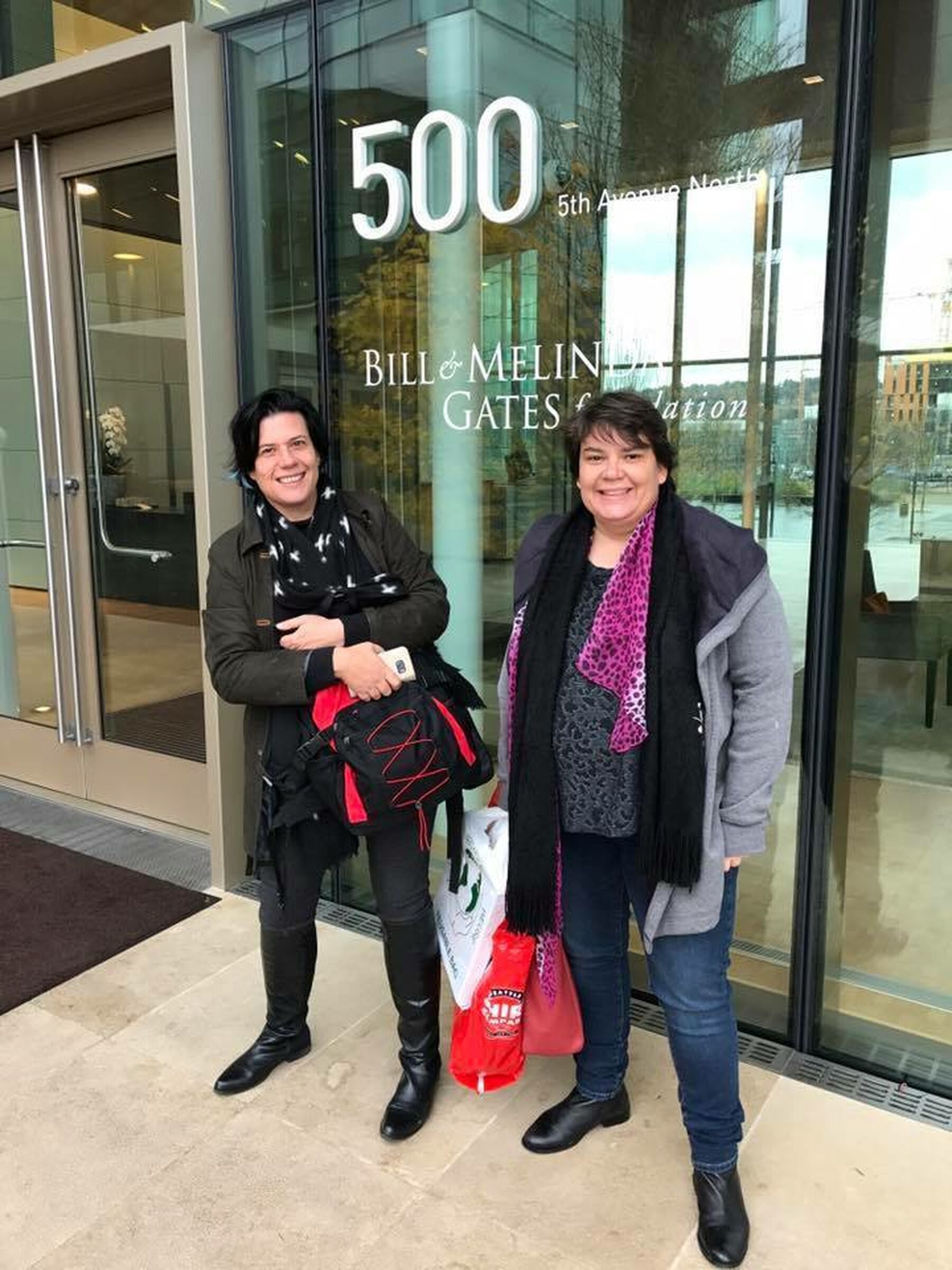 Apart from attending the conference and gala awards ceremony, the sisters also had the opportunity to visit the headquarters of Flow client, the Bill & Melinda Gates Foundation, in Seattle, and the Boeing factory in Everett, Washington. The company employs 142 000 people (about 35 000 of them working at the Everett plant) and is the biggest in the world by volume (a whopping 399 480m2!).

They found it amazing that the 101-year-old aerospace company has reinvented itself many times and is still innovating all the time, as manifested in its industry-leading, lightweight, carbon-composite "plastic" 787 Dreamliner jet. The new material is stronger and lighter than metal.
Another speaker who stood out for Tara and Tiffany was Professor Kristi Morgansen of the College of Engineering at the University of Washington, who delivered a talk on the future of space travel and commercial space programmes already close to being launched. "Pretty soon, you'll be able to buy your ticket to space," notes Tara.
Closer to Flow's field of industry, the talk by Yang Lan, chairperson and co-founder of China's leading privately owned media group, the Sun Media Group, was also inspirational.
Both Tiffany and Tara are members of the Women Presidents' Organization (WPO), a key membership organisation for accomplished women leaders of privately held, highly successful companies. Considering the substantial crossover between the WPO and IWEC, they were honoured that the two chapters of WPO in Seattle generously organised a small get-together for them one evening.
Apart from winning a "hefty" trophy and the recognition and reward for hard work, IWEC award winners gain many other benefits. "You're also inducted into the IWEC community as an awardee," says Tiffany. "Many of the women there were past awardees, and many go back [to the conferences] every year. It's a community of like-minded and similarly successful women."
It is also "a good platform for making connections for business", says Tara. "We've already done some business flowing from meetings at the conference, and I have no doubt we are going to be doing business in the future with women from the US, Spain and other countries."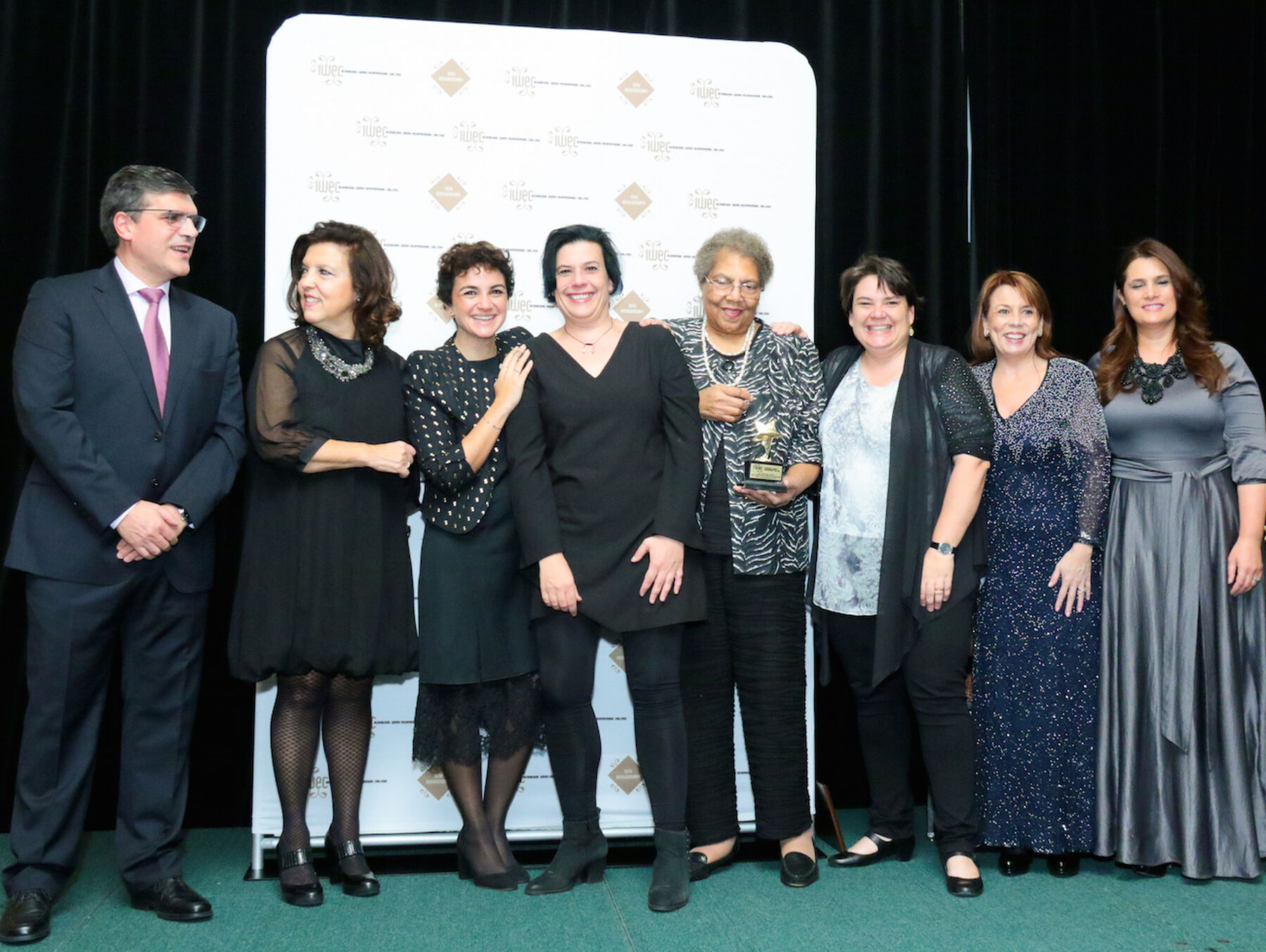 "The IWEC Conference is a wonderful opportunity to meet and connect with successful women entrepreneurs from around the world," says Camille Burns, executive vice-president and chief operating officer of the Women Presidents' Organization. "I was thrilled that IWEC honoured Tara, Tiffany and Flow this year!"

Nancy Ploeger, executive director of IWEC, says, "We're thrilled that we had such amazing women join us at our 10th anniversary conference. Microsoft was the perfect venue for us, considering our theme this year."
Tara and Tiffany believe that while it was great to win the award – they have received "hundreds of comments and congratulations from colleagues, clients, family and friends" – it has a wider significance.
"It really is every Flowstar's award. We've built an amazing business due to the people who work at Flow," says Tara. "We were the lucky ones to go up and get a trophy, but it's a huge team effort. This is really recognition of the amazing company we've all built together."